Hello I'm Diederik from Holland. I'm new here and a friend of mine told me to post my project here.
The project began when I bought a destroyed DRD pro. Here are some pictures:
more photo's of this project:
Derbi-Forum
●Engine setup●
Metrakit Pro Race XL 77cc
Metrakit Pro Race exhaust *upper version*
Metrakit GP80XL Copa with SCR black carbon cartouche
Barikit 43mm stroke crankshaft *balanced by De Jager
Conti CRX 2007 inlet
V-force 3 et bac Cr85
28mm MRD PWK carburator
Polini 5 plates clutch with MHR reinforced springs
alumage:
HPI 2006 Race ignition
Boxitech digital
Transmission: 14/53
Twin air power filter
●Esthétique ●
Cadre de Derbi Senda X-treme
Jantes de DRD Pro
Marzocchi fourche de DRD Pro
bras oscillant alu de DRD pro
amortisseur de DRD Pro
carénage de DRD Pro
système de frein avant: DRD Pro *red* Kawasaki Rx750 brake pump
système de frein arriére: DRD Pro *red*
ASAP Fatbar with raisers
Koso RXN1
Plaque de Yamaha YZ125
[09-07-2008]
then it was time to modify the front plastics: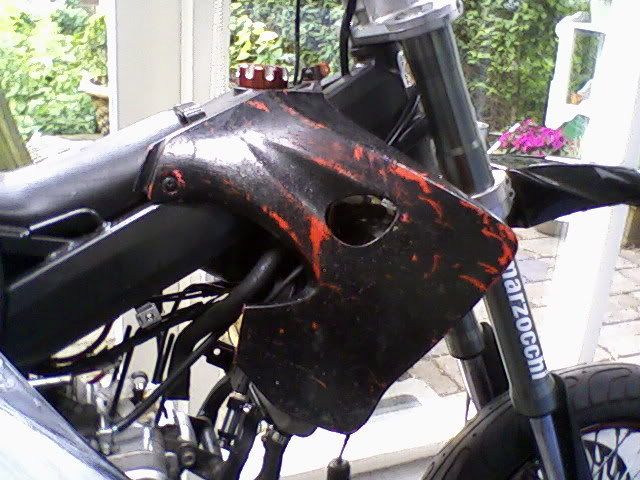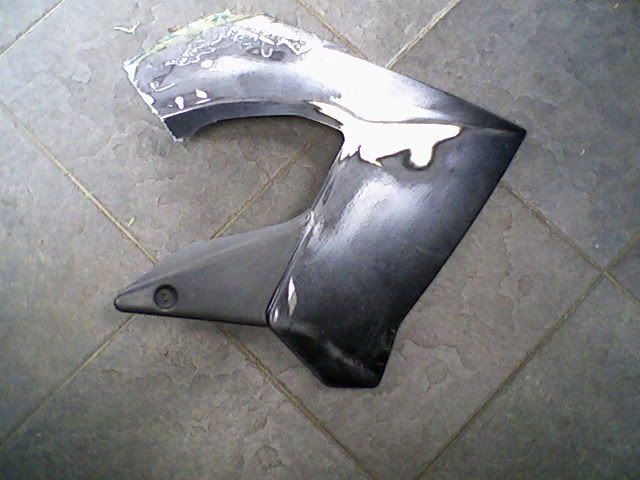 I\'m sorry for the bad photo quality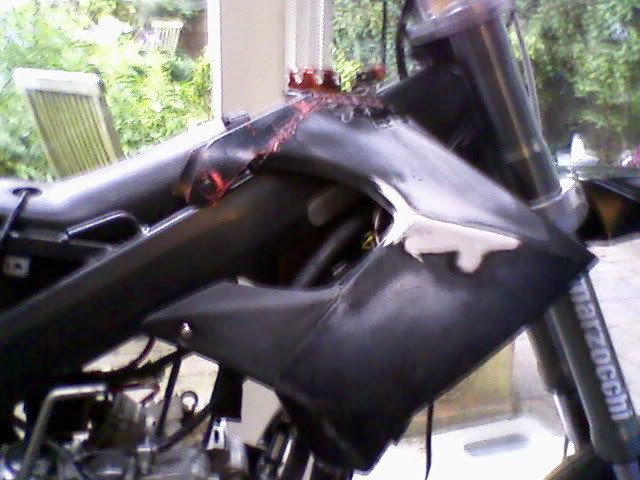 fill up this gap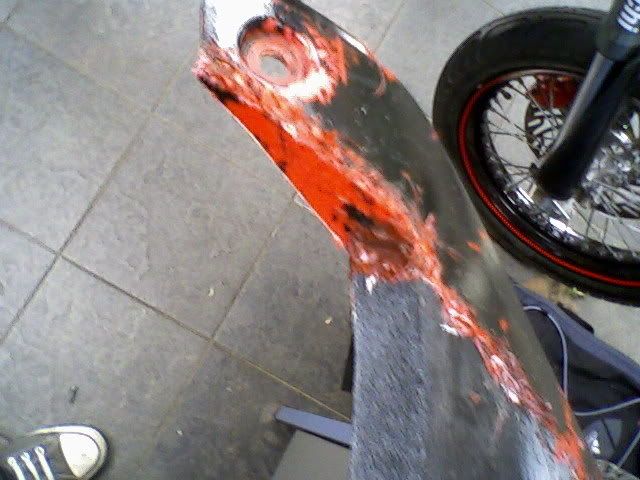 Almost ready for paint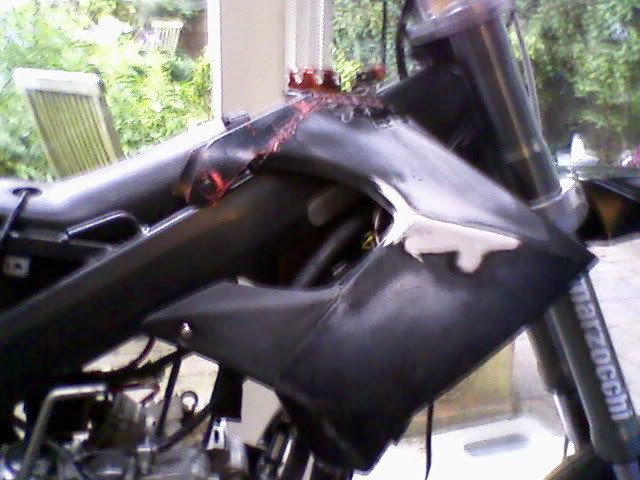 total look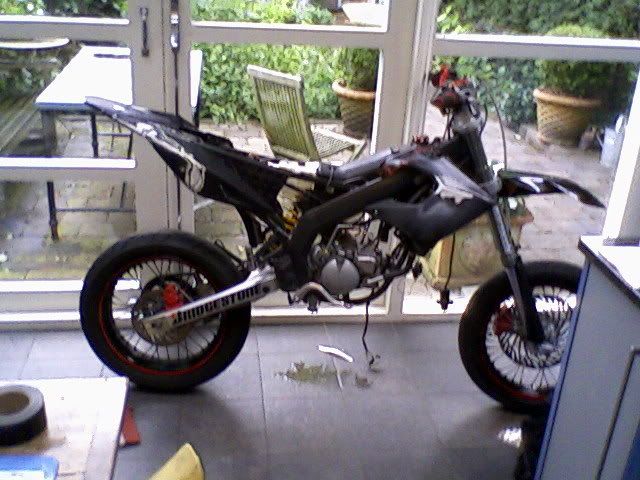 Derbi Senda X-treme Pro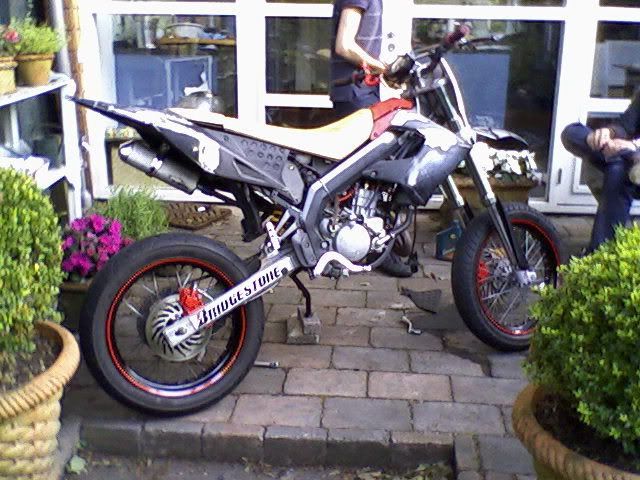 (16-07-2008 )
finished the other side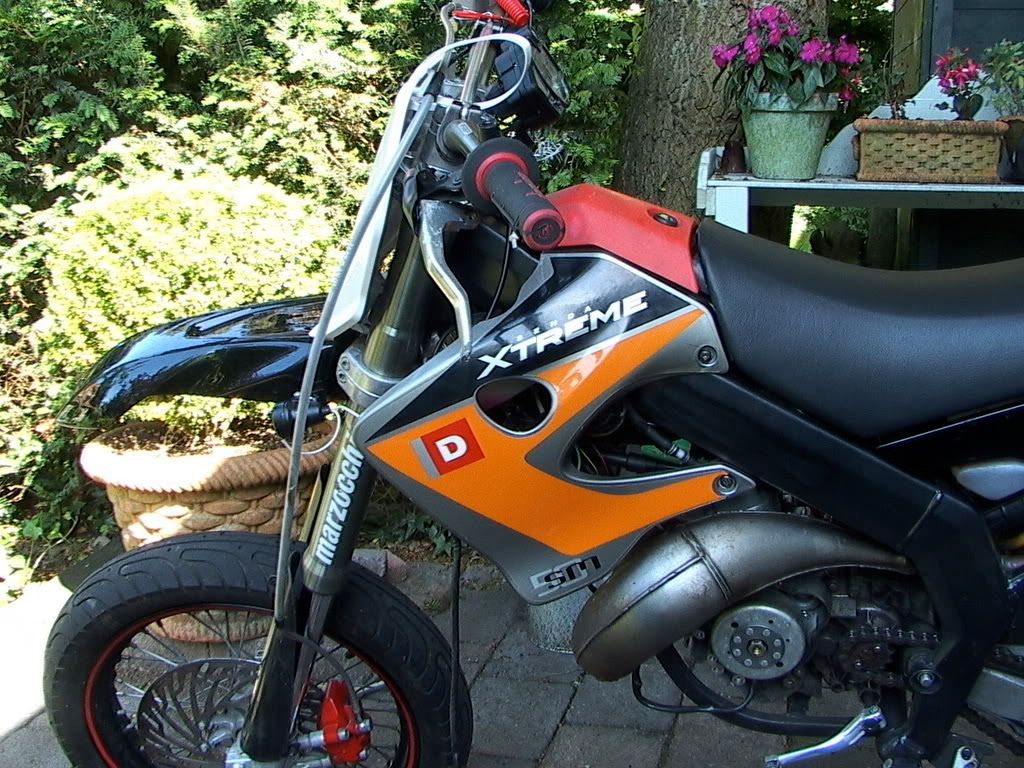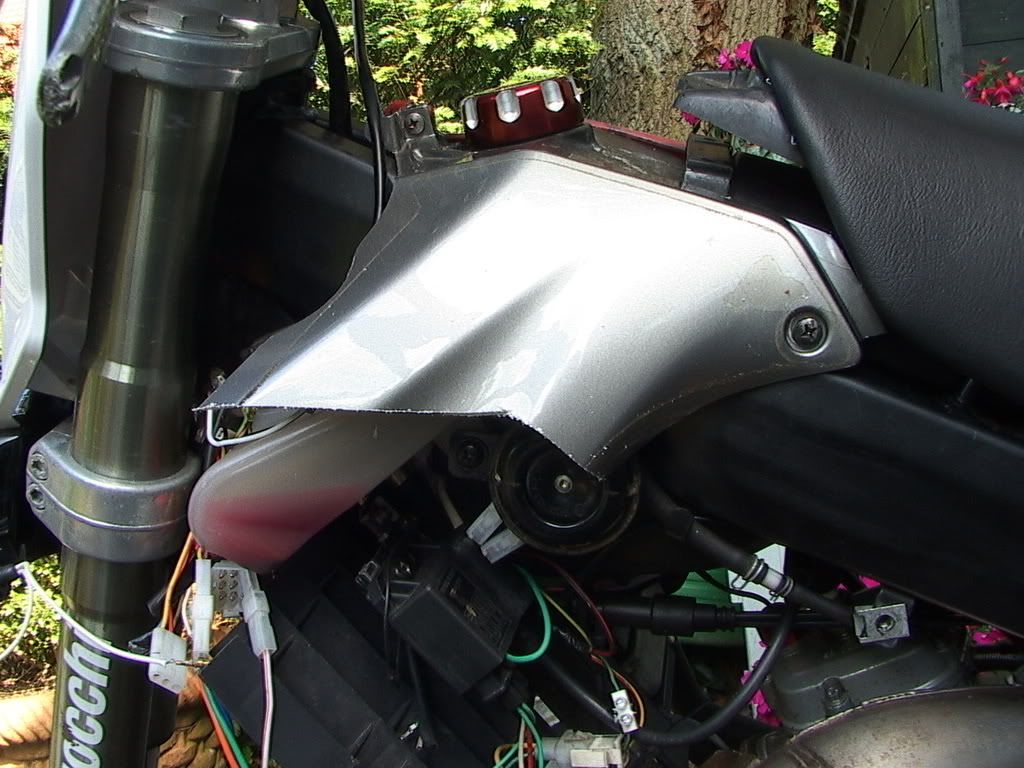 30min later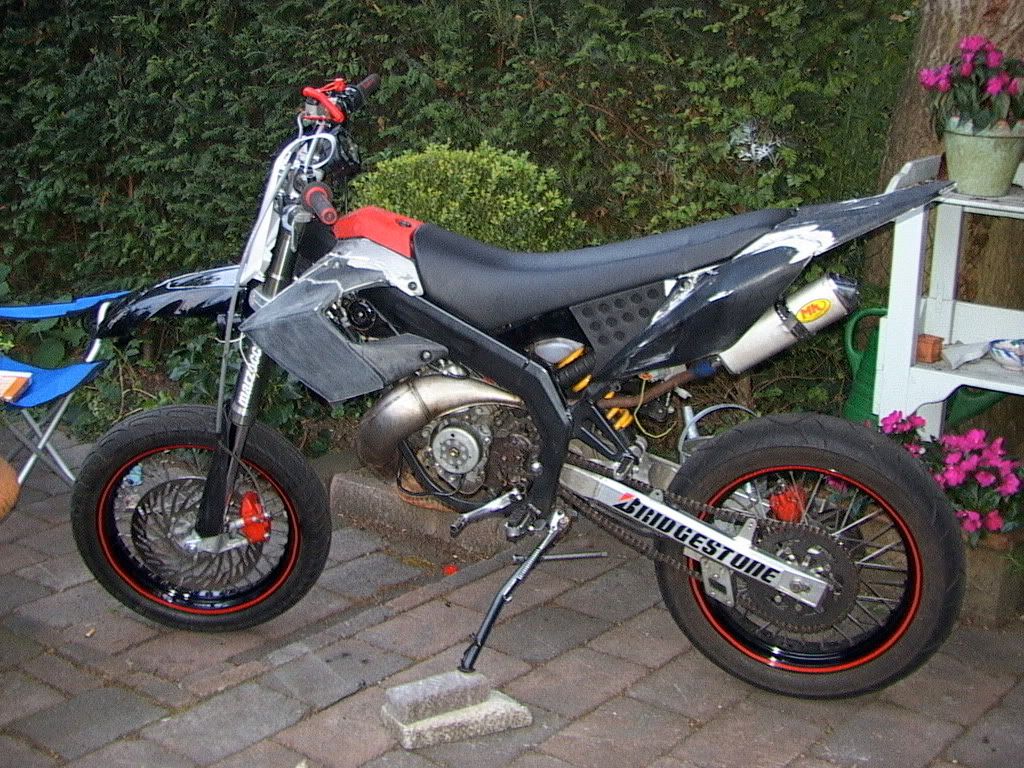 [30-09-2008]
replaced the key
then it was time for the engine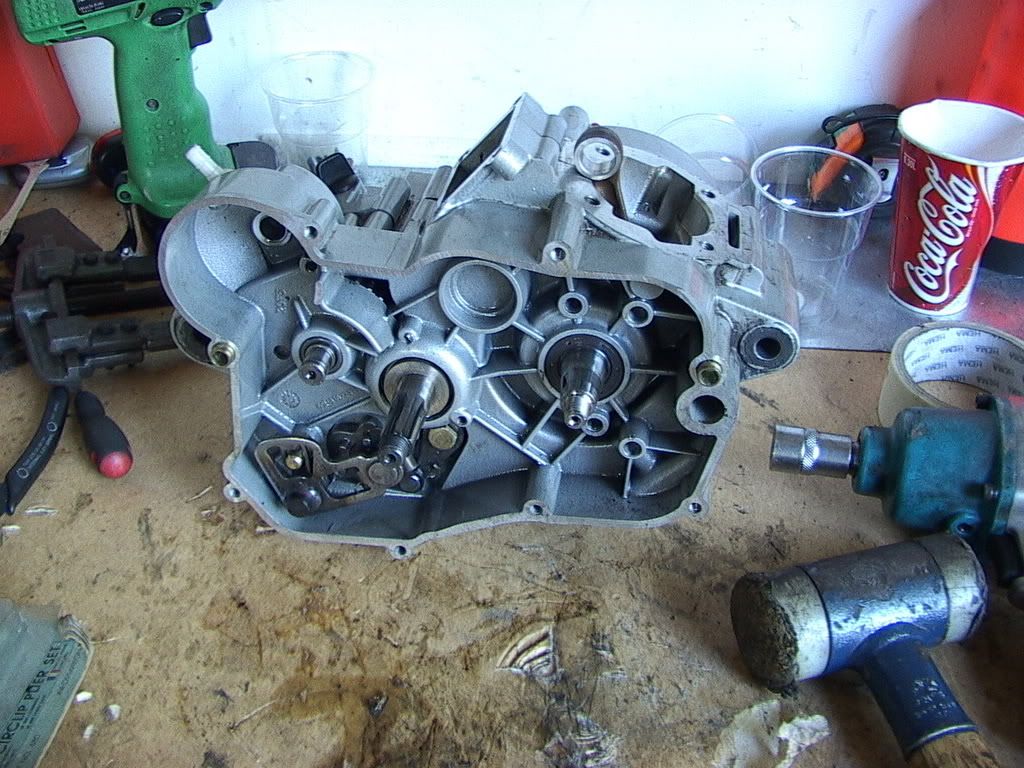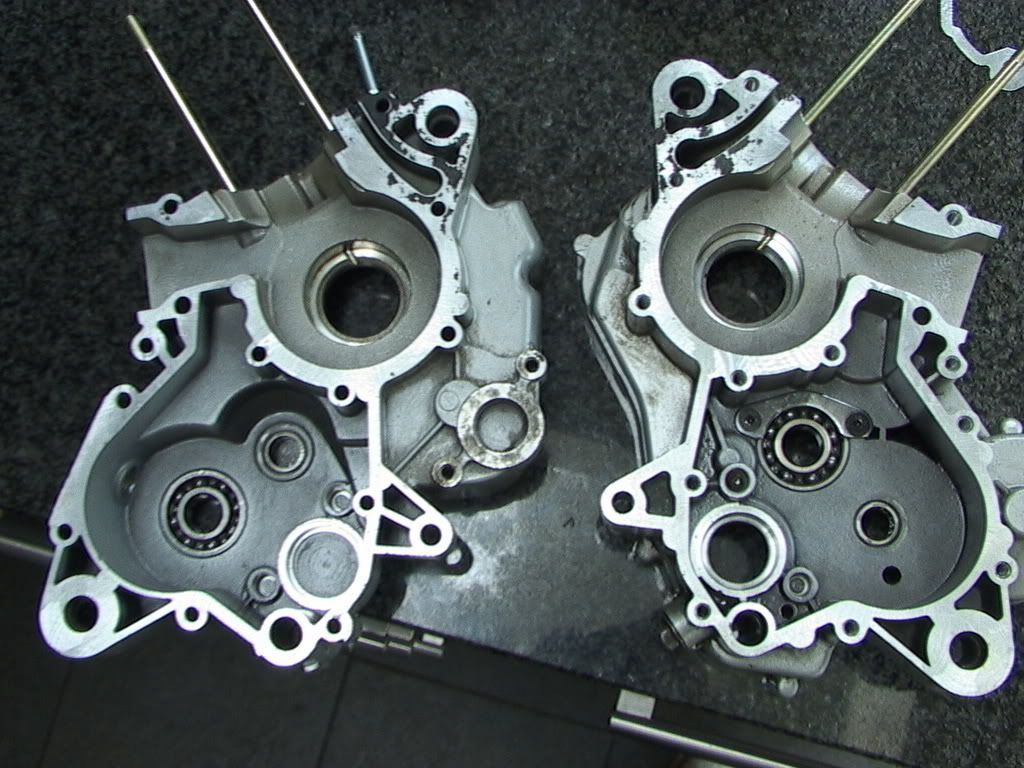 carters tuned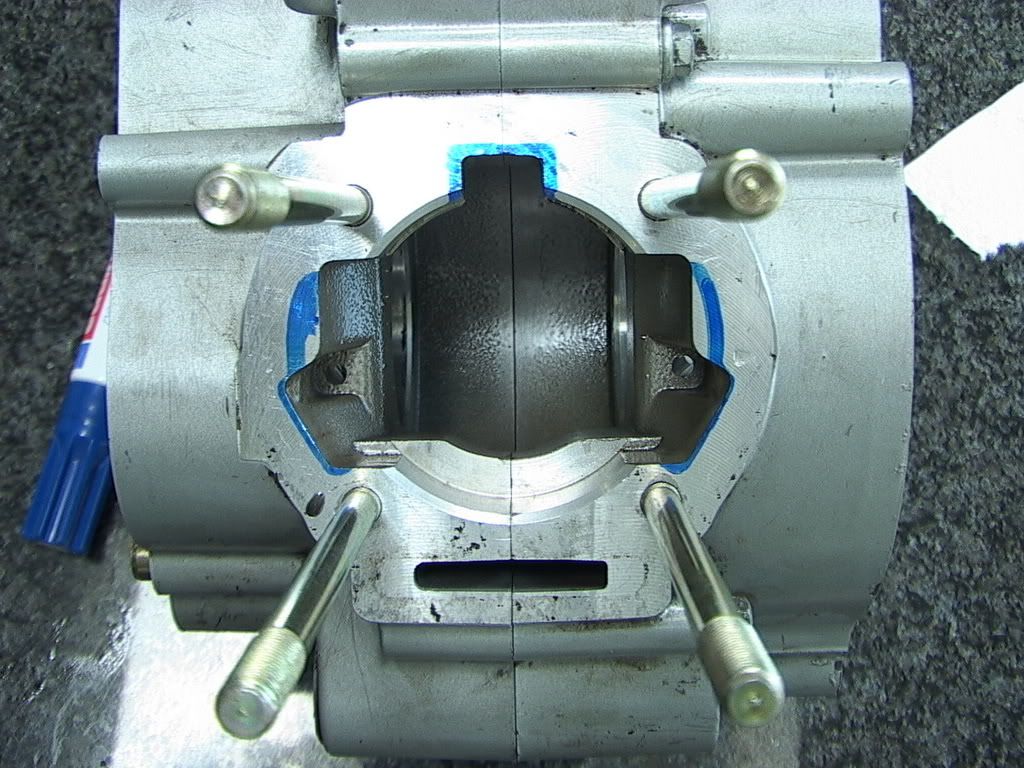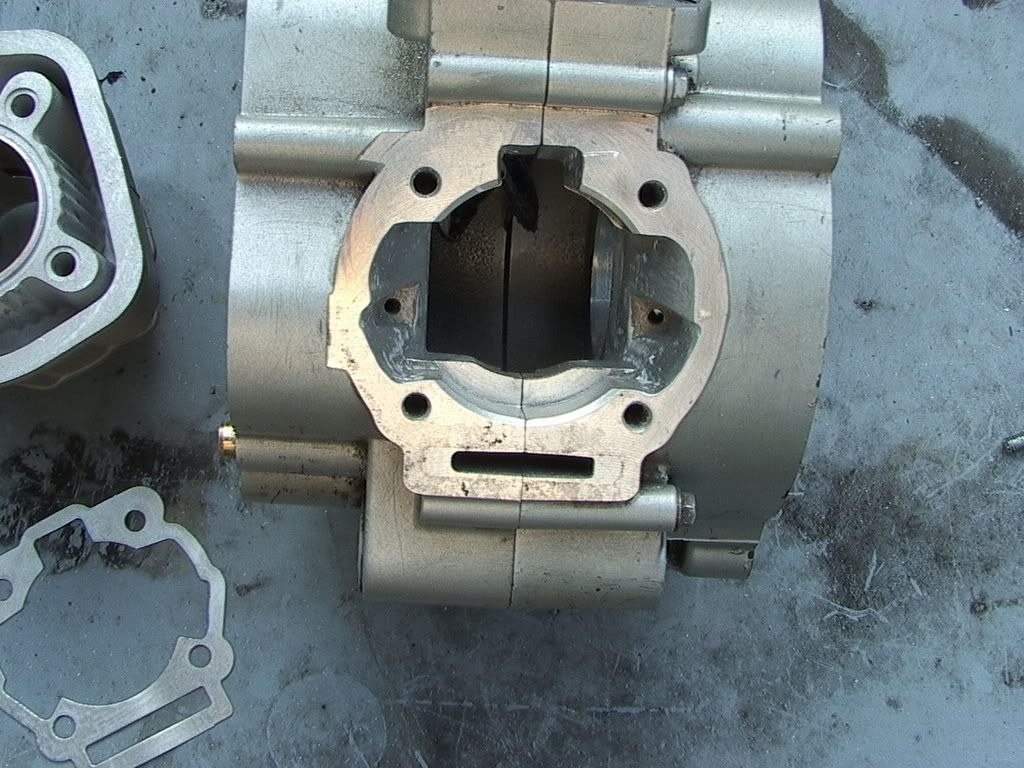 Pro race xl 77cc
barikit 43mm stroke
Conti CRX 2007
Pro race exhaust
polini 5 plates clutch
HPI innerrotor race ignition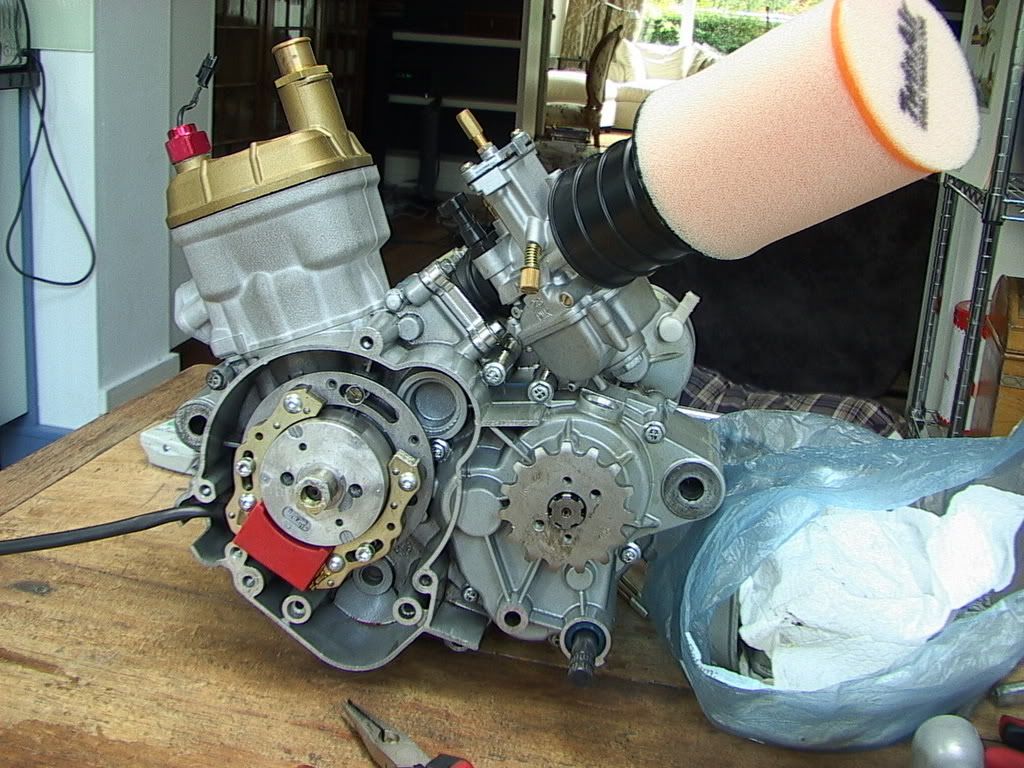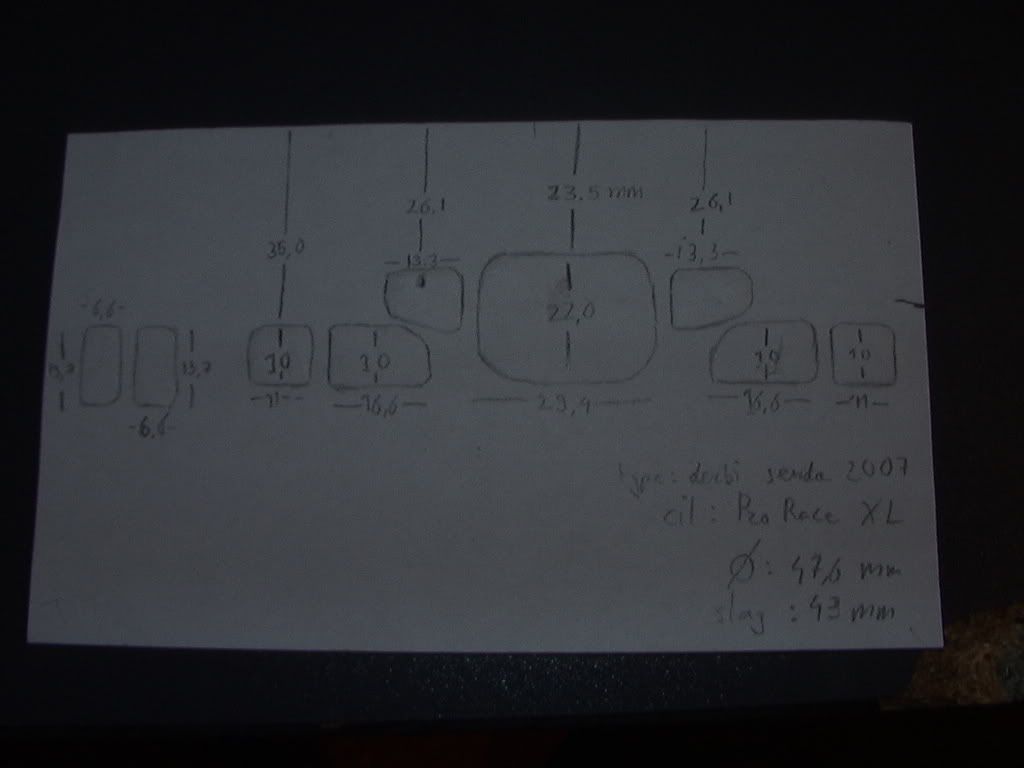 [4-8-2008]
I\'ve always wanted to make a pro link system but the drd pro system was really hard to make that fit, so I had made this:
and now it fits perfect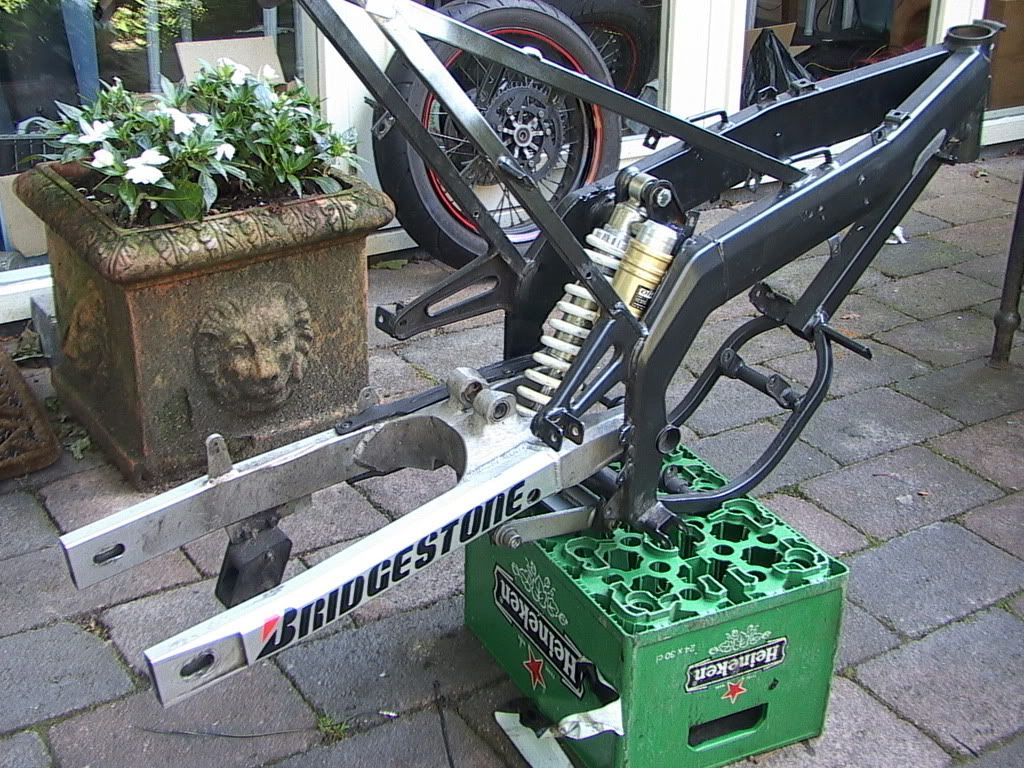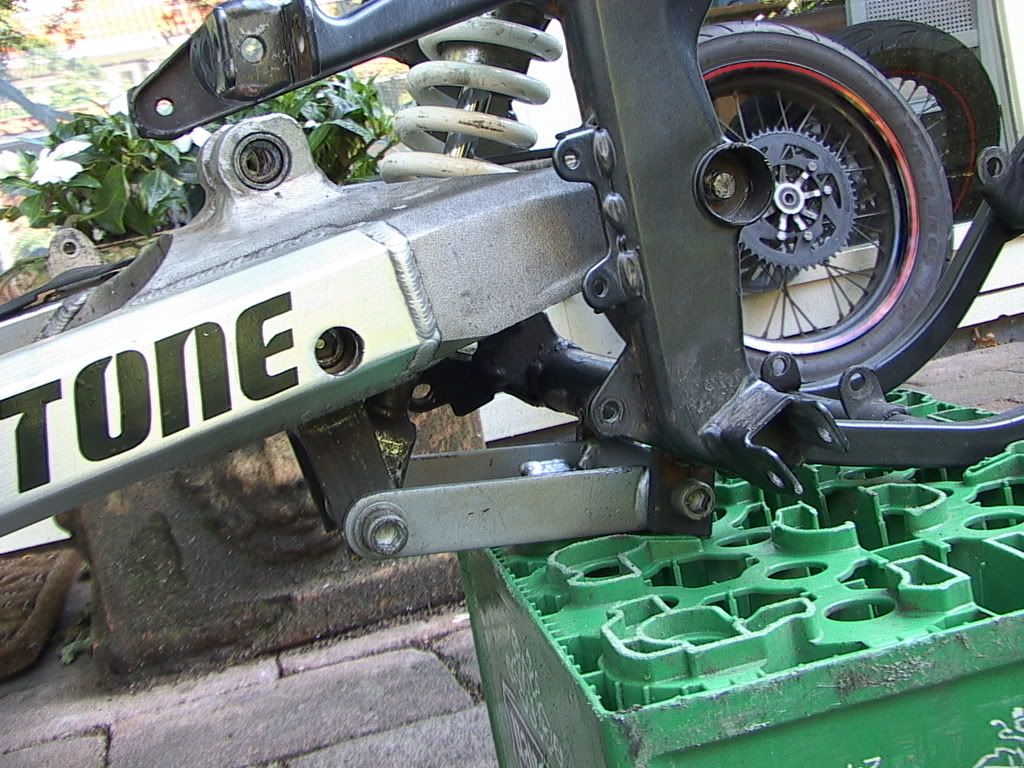 Update [3-9-2008]
Just received a Nissin front brake pump. Just need to make a bracket for the recevoir en polish the lever.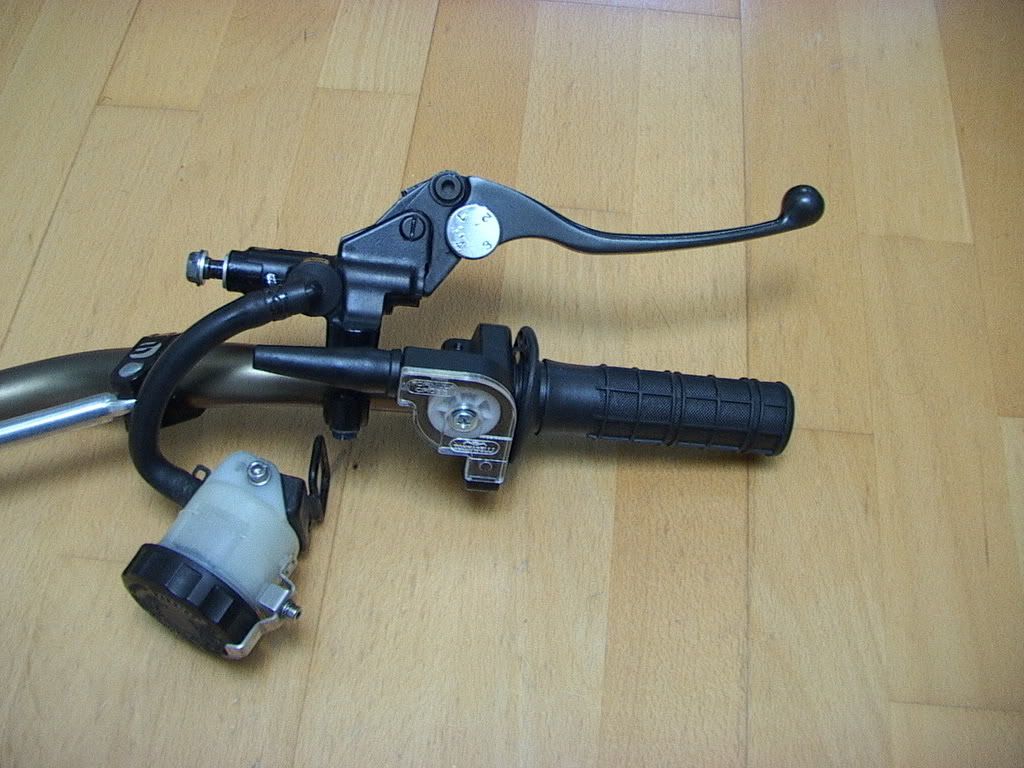 compleet handlebars with tomaselli Quick-action and new clutch lever and killswitch
clutch lever with killswitch
update 5-9-2008
Frame and pro link back from powdercoat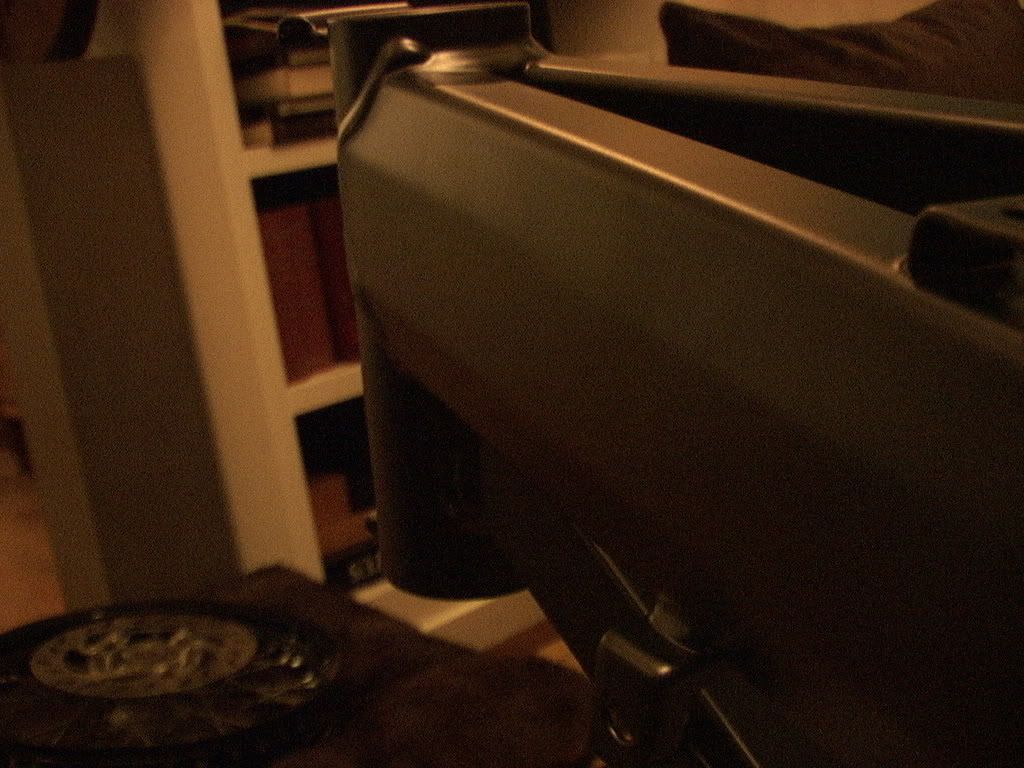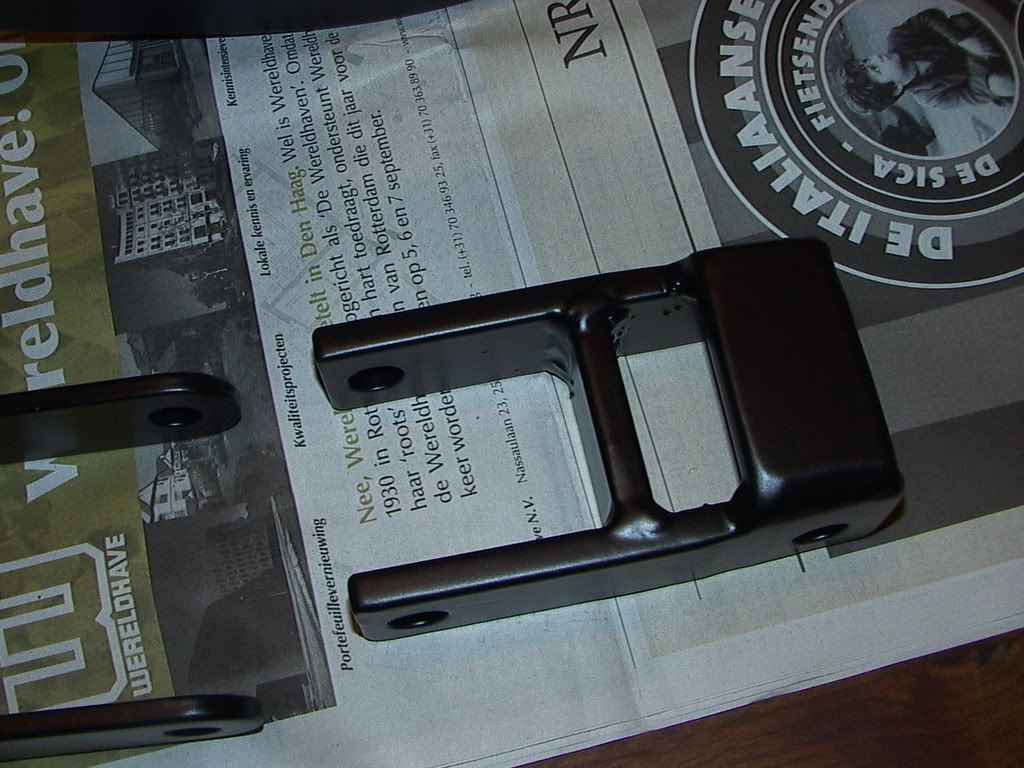 some better pictures: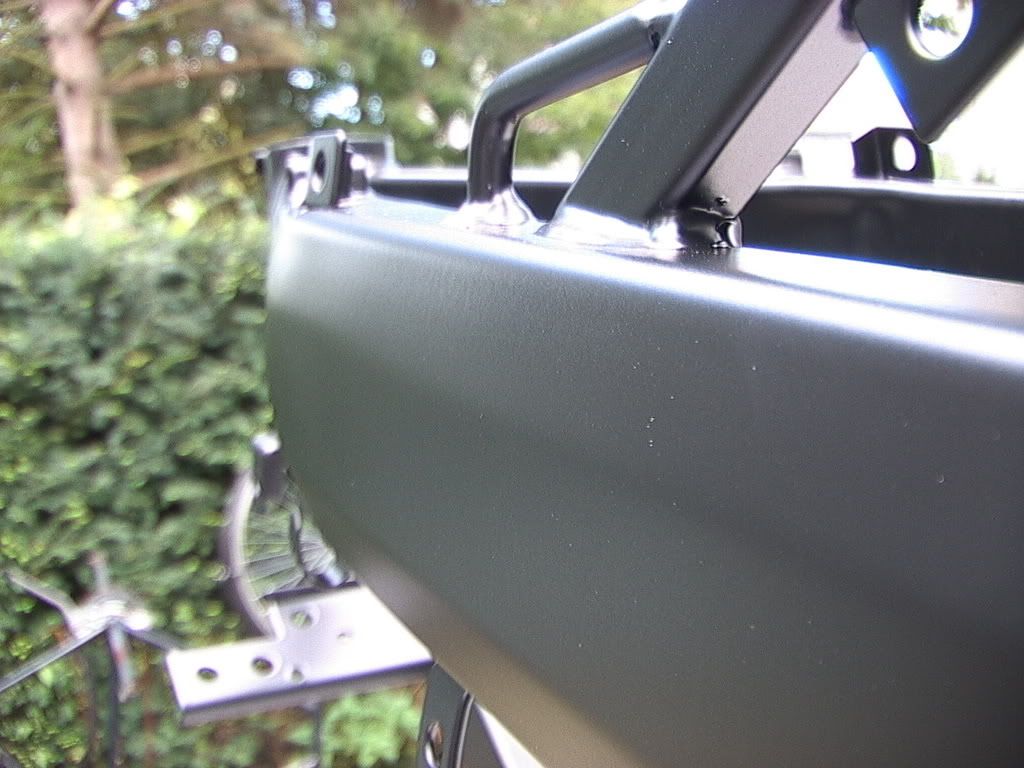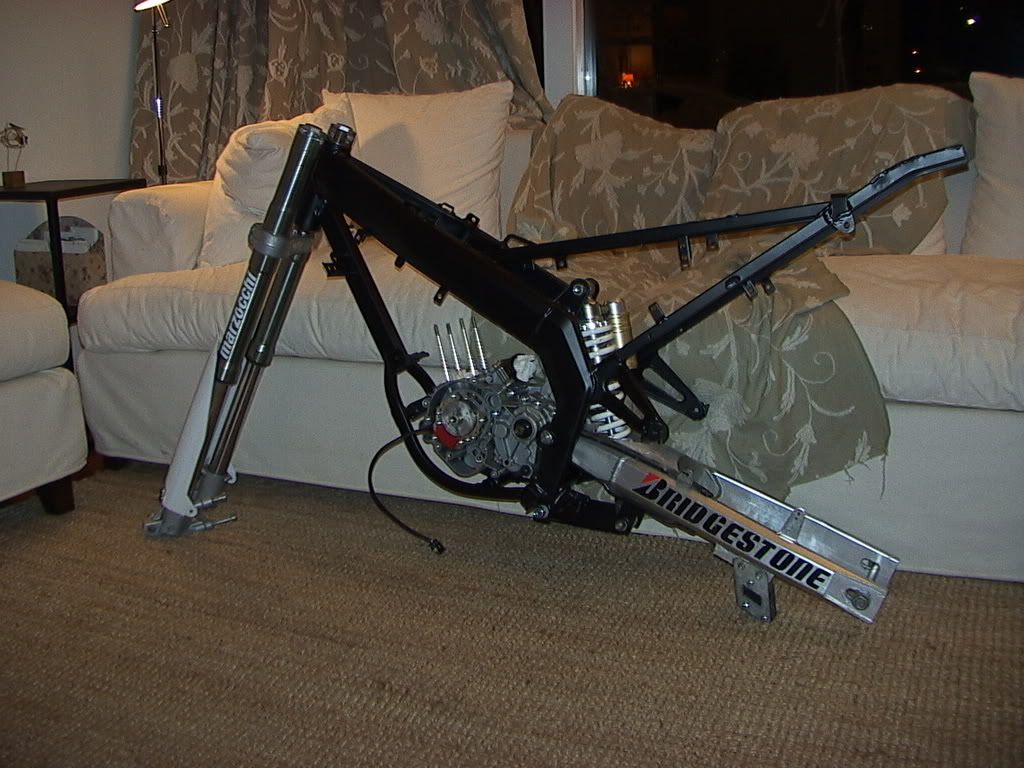 Now I need some new bearings for my frontwheel and new tyres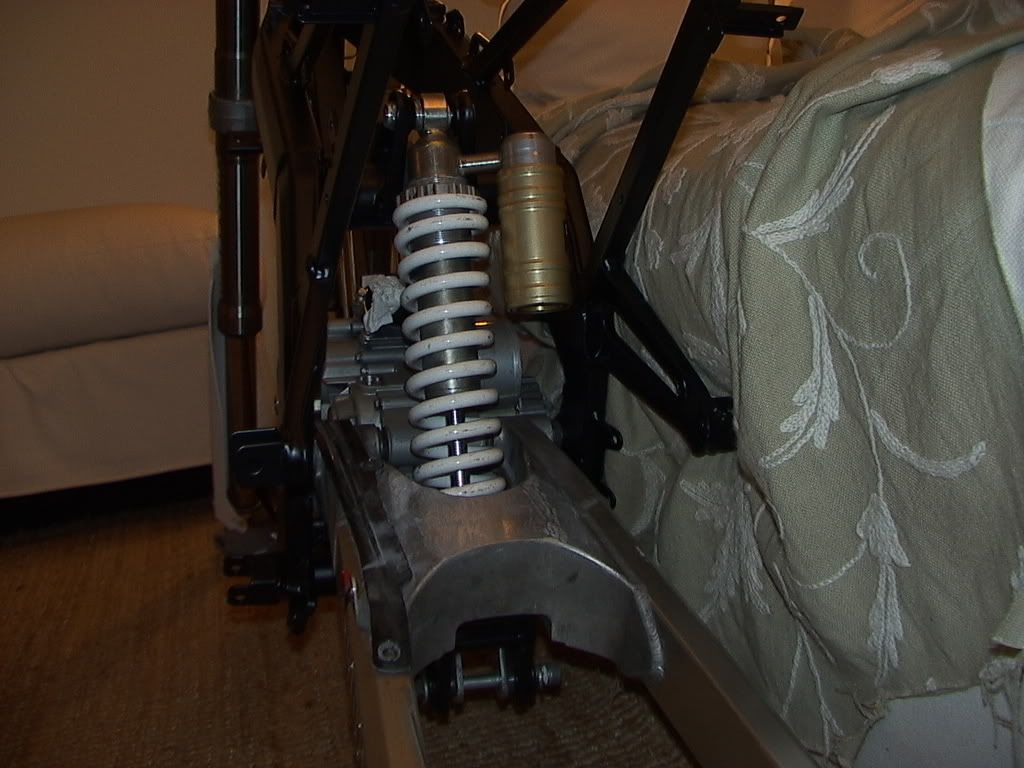 [22 - 9 -2008]
it is coming together really slow, but i\'m trying to do everything perfect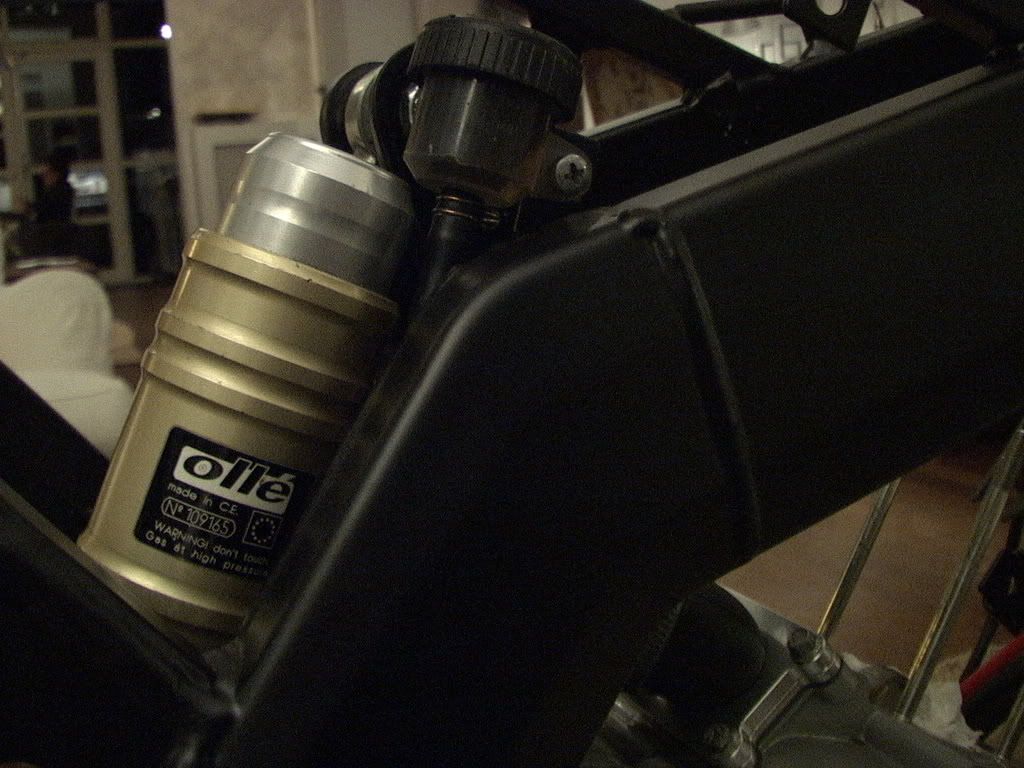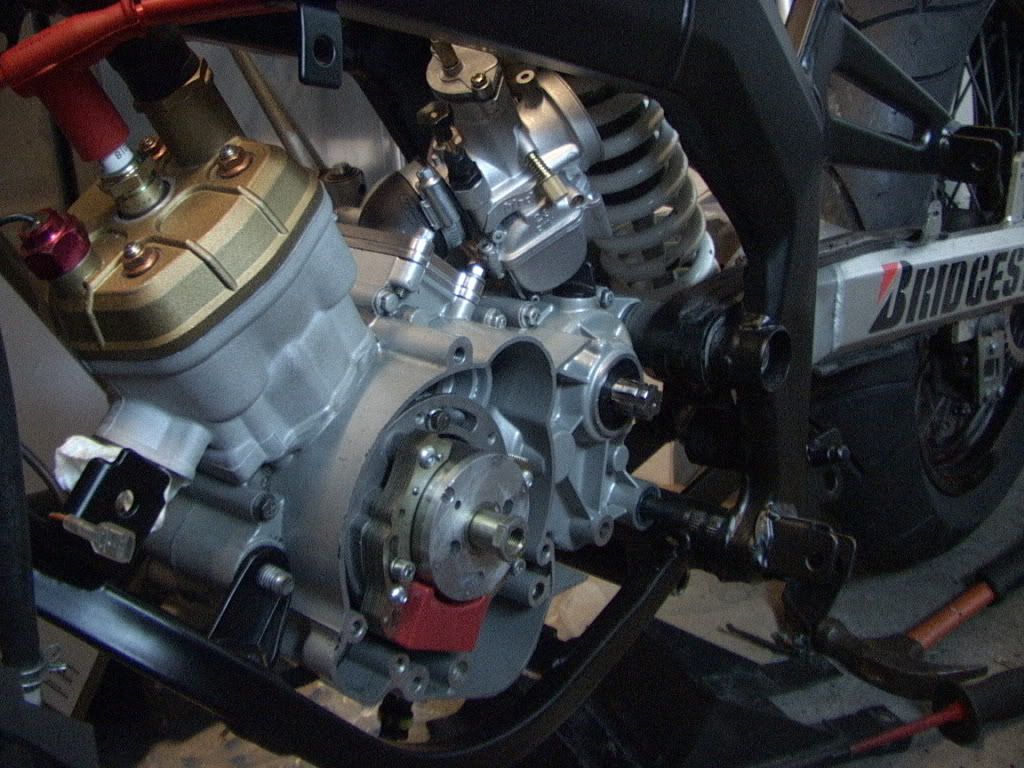 just fits
with the pro race exhaust
short video of the first start, it doesn\'t run perfectly jet
[url="http://\"http://nl.youtube.com/watch?v=sZlFXqPKSH0\""][/url]
UPDATE 28-10-2008
sorry for the bad pictures, soon I will make some witch good light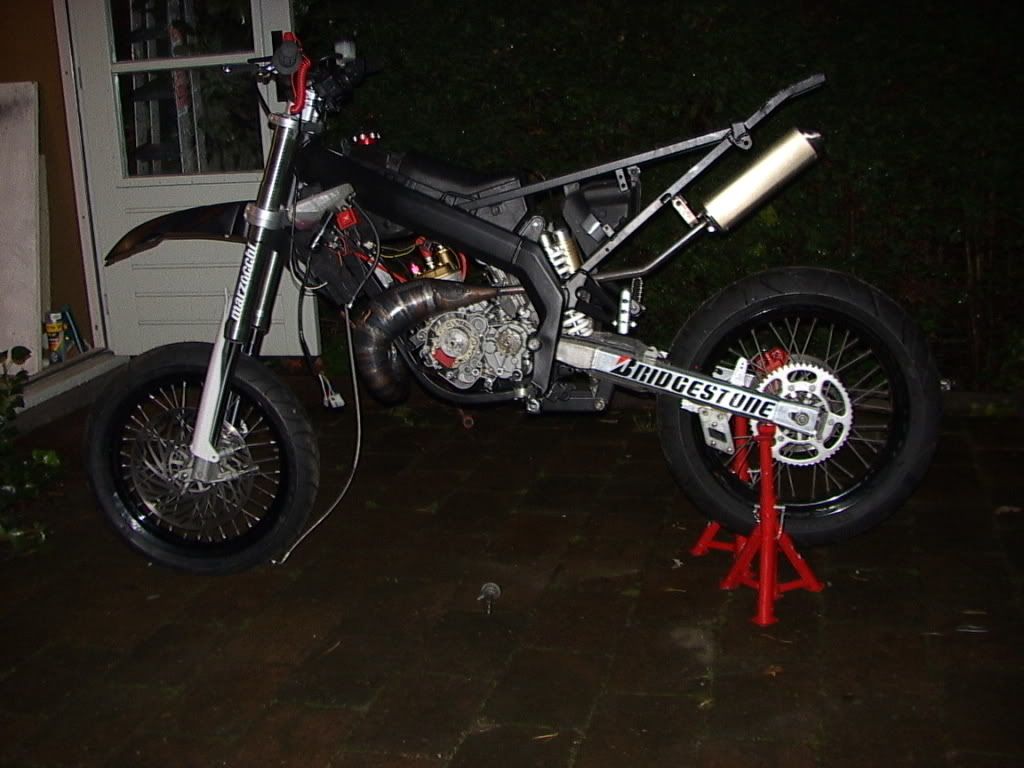 a better picture, don\'t mind the mess;)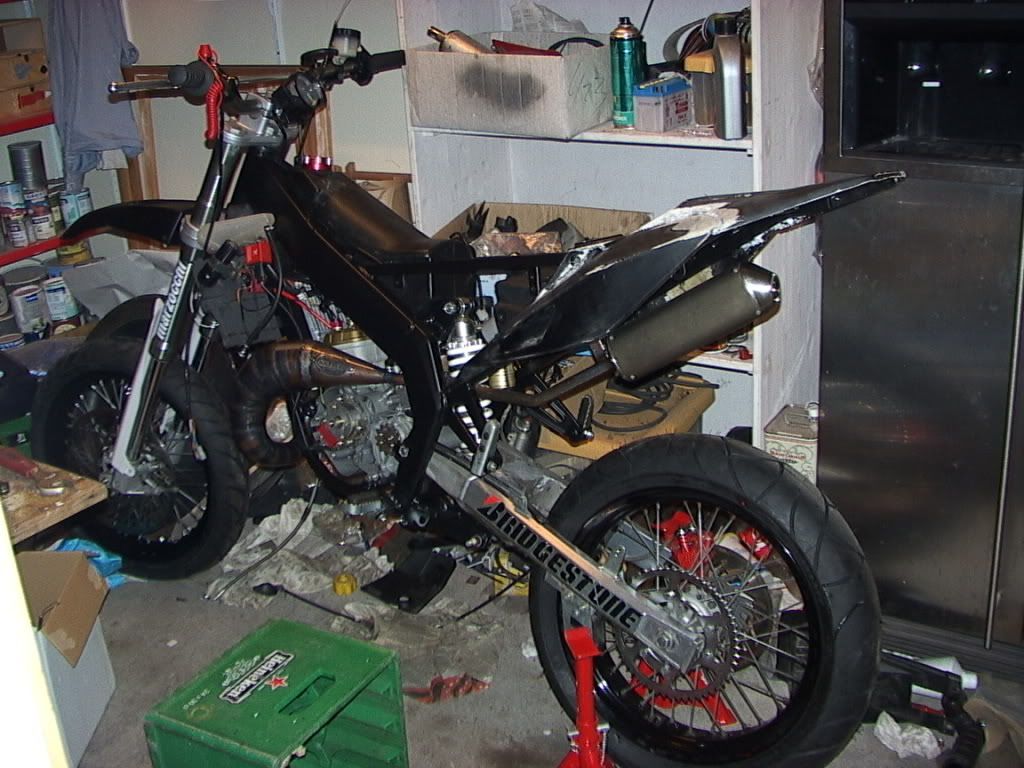 better pictures, i\'m getting a new set of drd pro plastics next week
Update 24 dec 2008
I finaly have mine new rear plastics
Here the are with my old front plastics because the drd pro front plastic is still in the making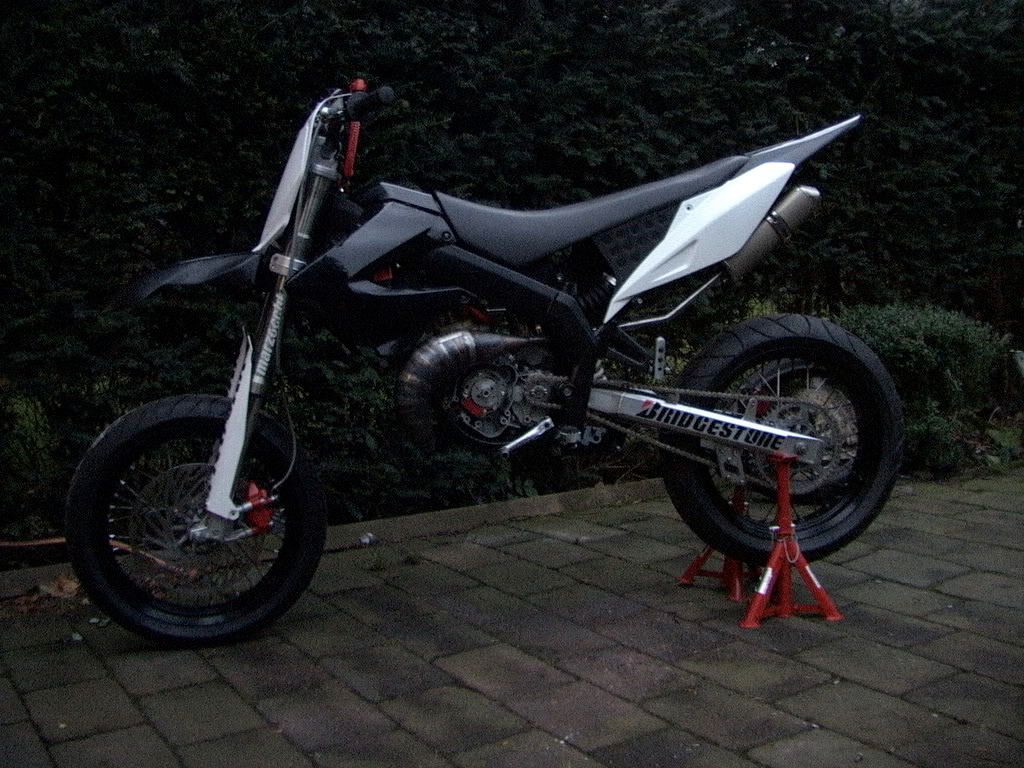 here with the almost finished front plastics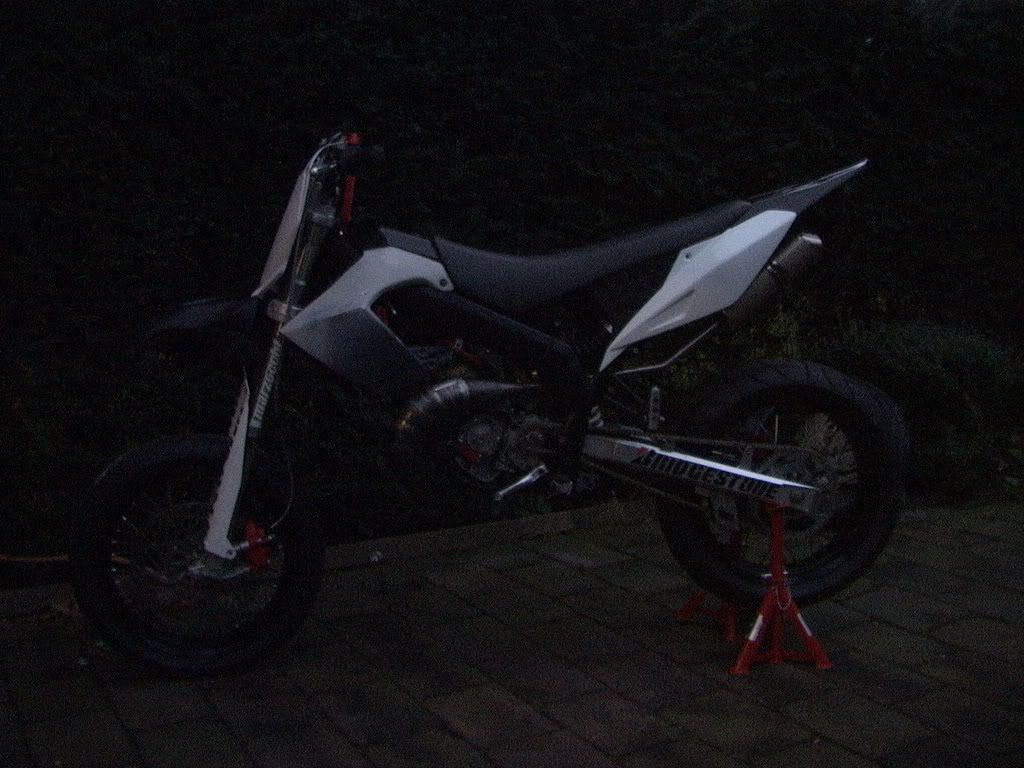 sorry for the bad pictures, There will be better pictures tomorow
better pictures: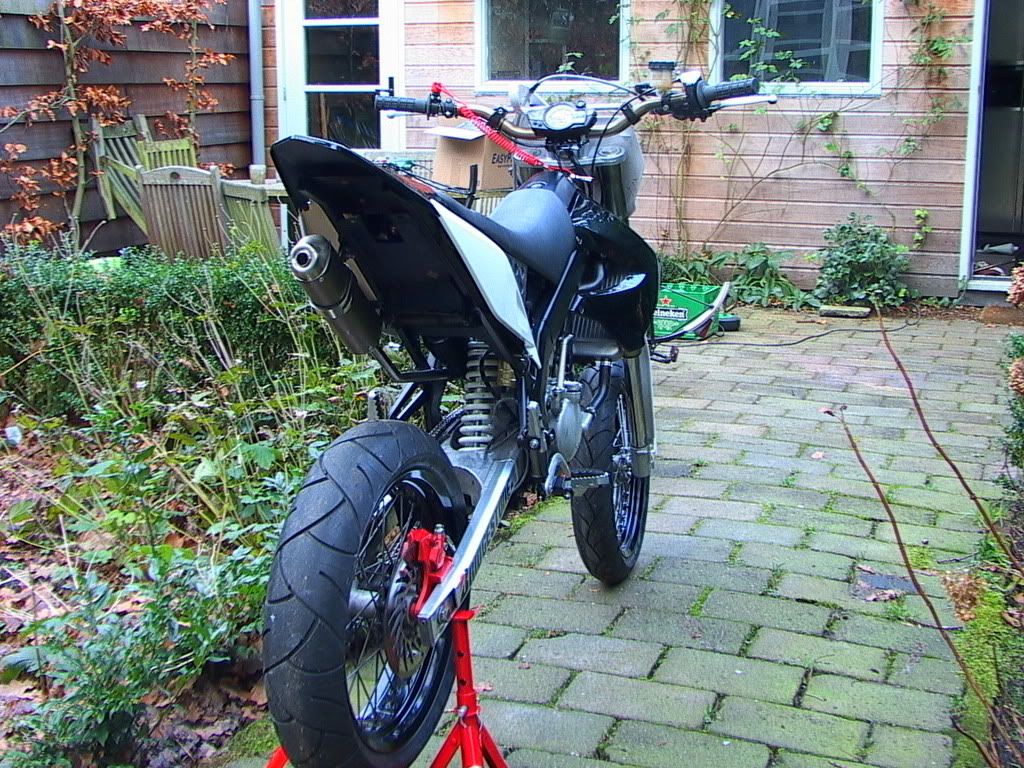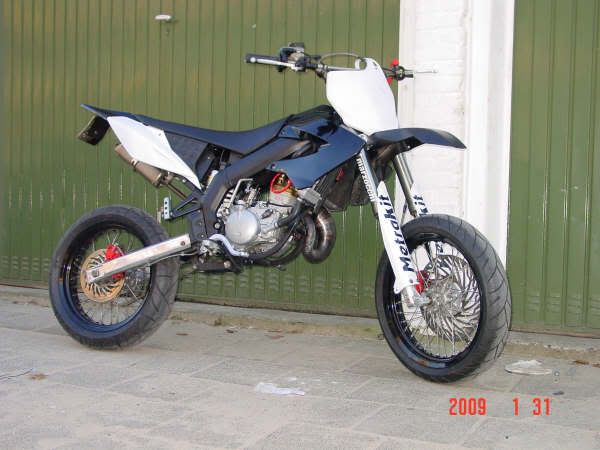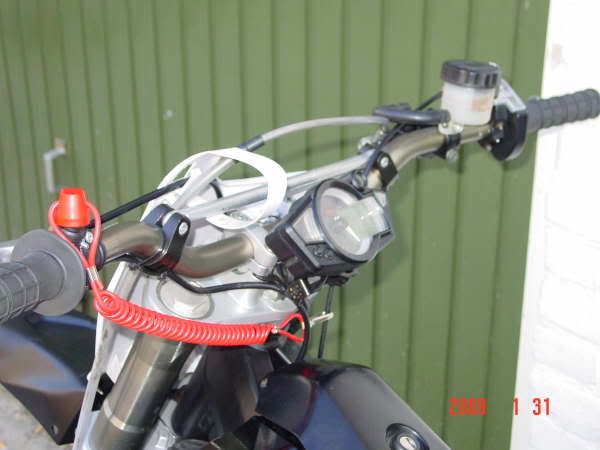 video:
clutch slips alot on the high revs and air/fuel ratio isn\'t good either
<object width="425" height="350"><param name="movie" value="http://www.youtube.com/v/W53JIK67YdE"></param><param name="wmode" value="transparent"></param><embed src="http://www.youtube.com/v/W53JIK67YdE" type="application/x-shockwave-flash" wmode="transparent" width="425" height="350"></embed></object>
02-02-2009
here with the drd pro front plastics. I\'ve painted them black real quick just to see how it looks. I think it look alot better than the x-treme plastics. What\'s your opinion?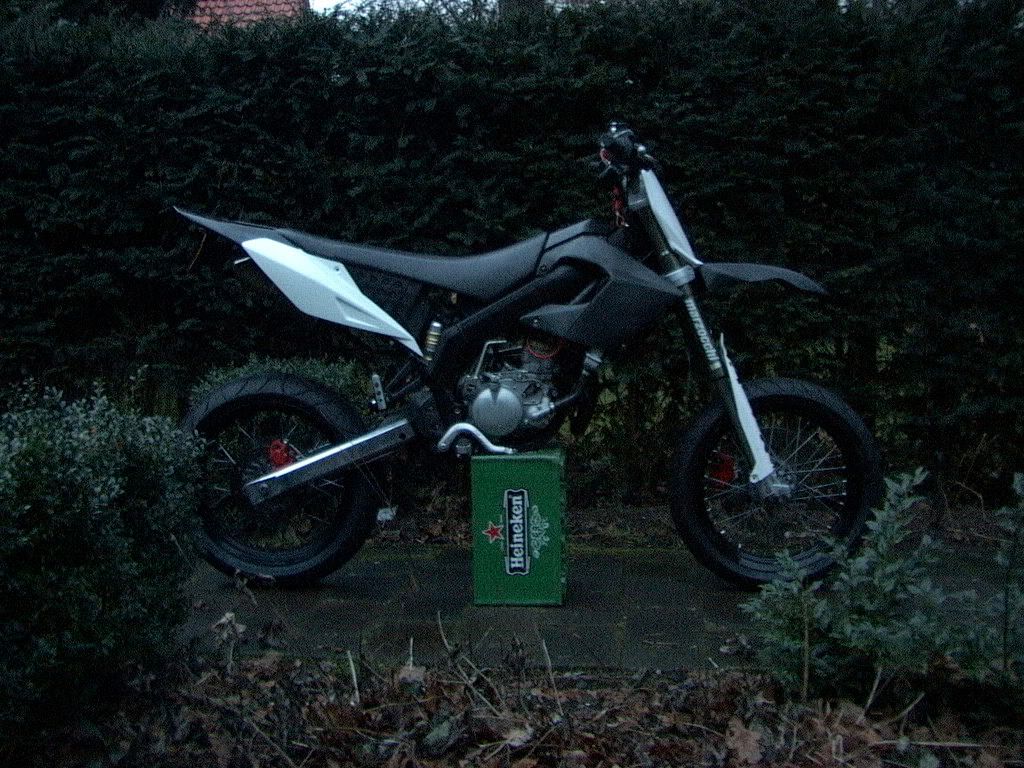 to check the difference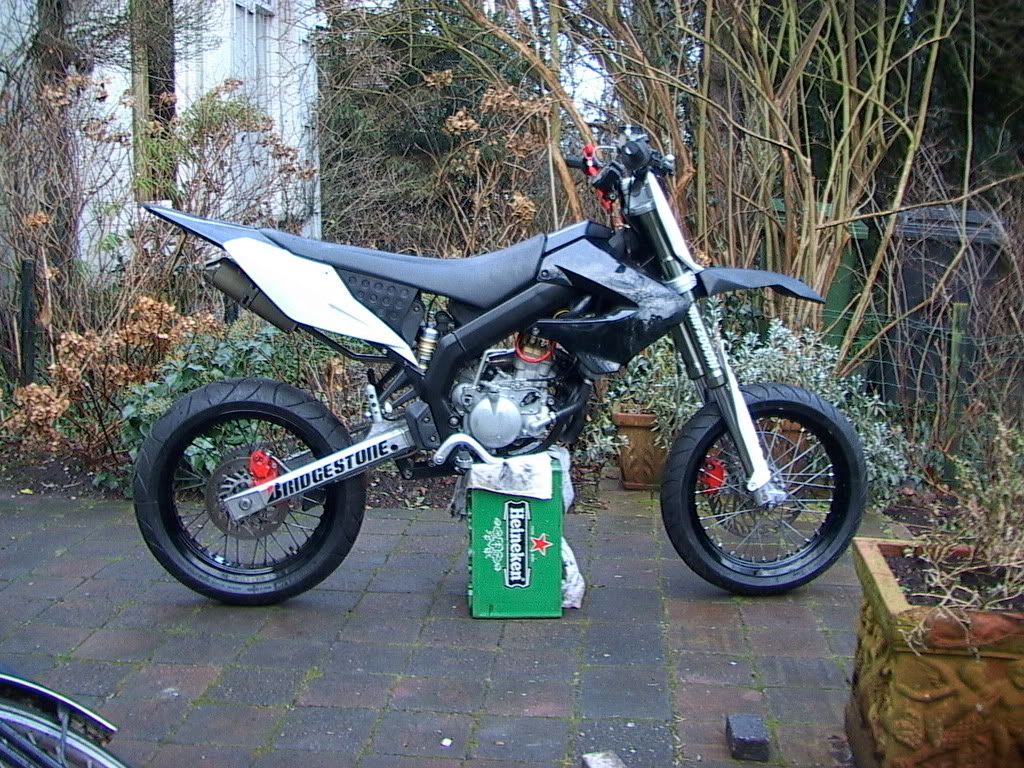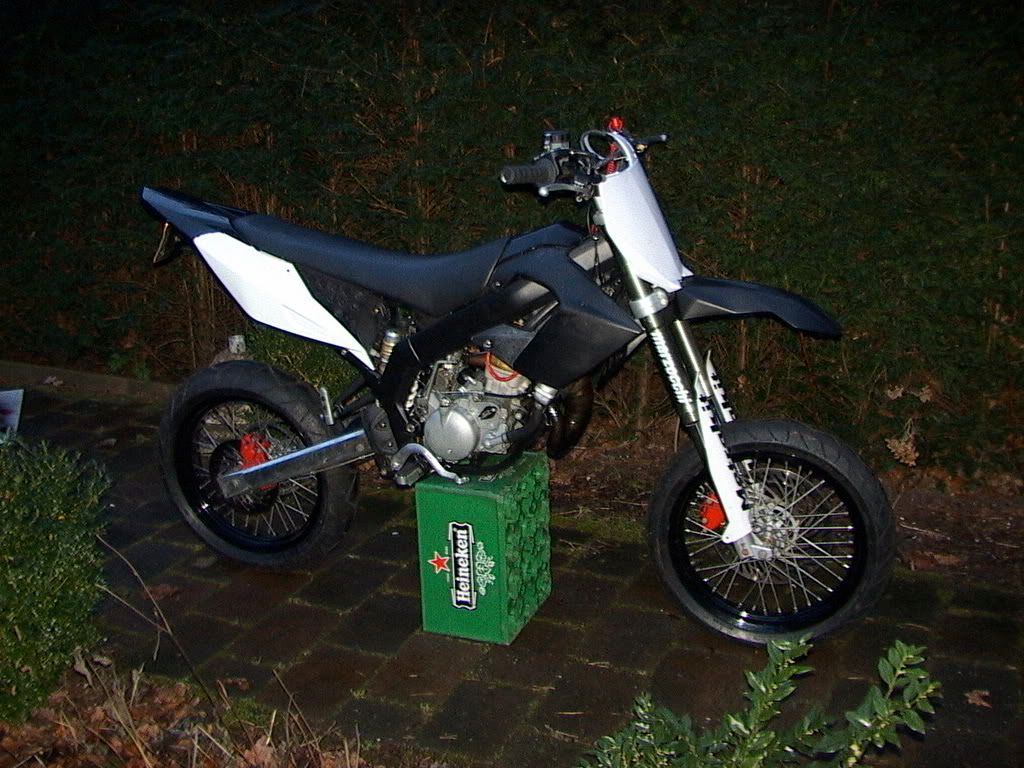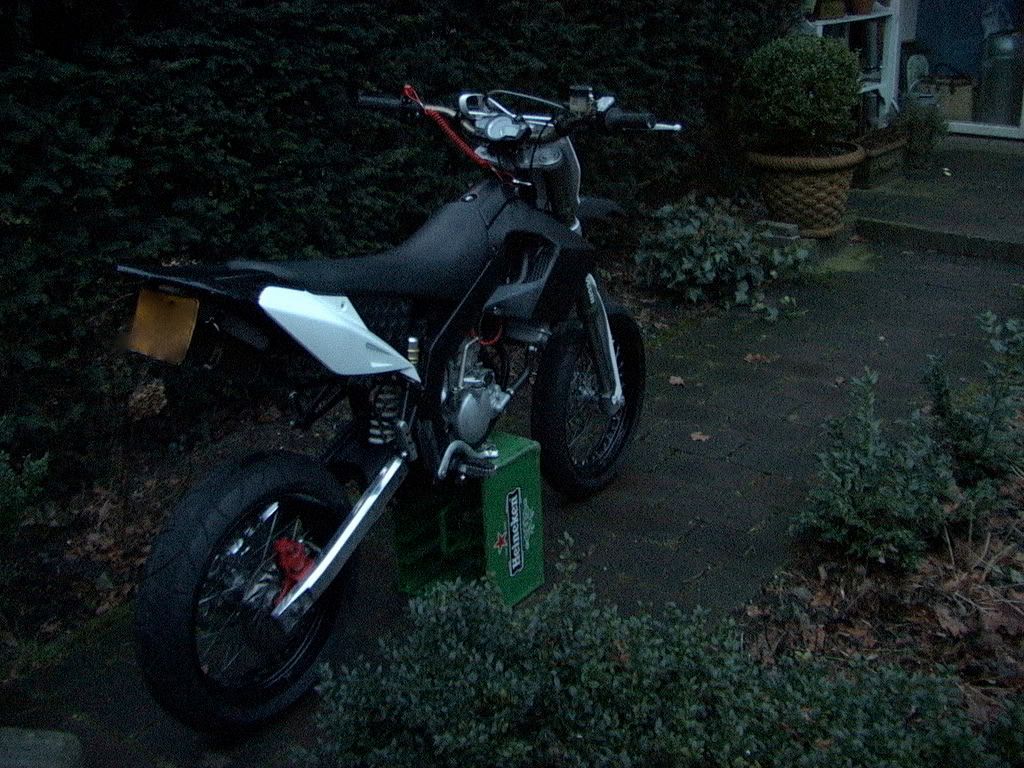 Dunlop slicks:
Drd pro front plastics are going to be high-gloss black with white stickers
V-force 3
Update 24-04-2008
Bye bye drd pro plastics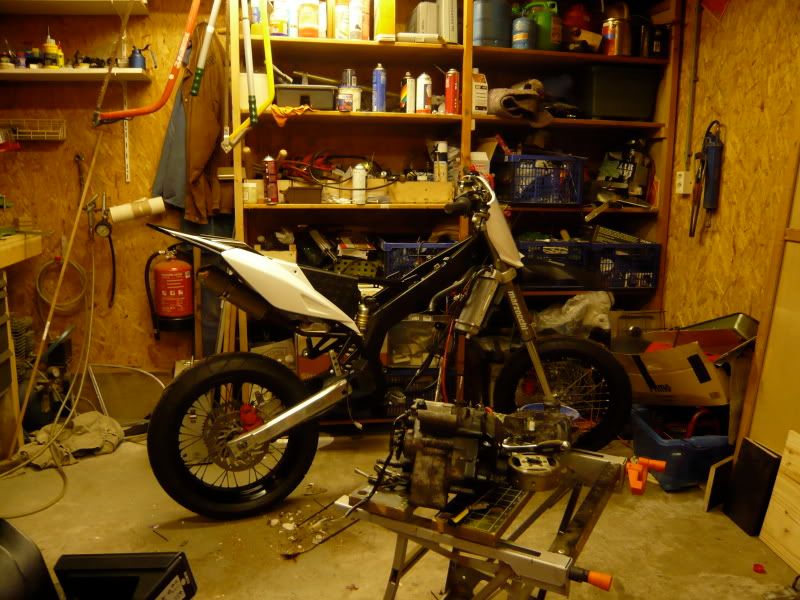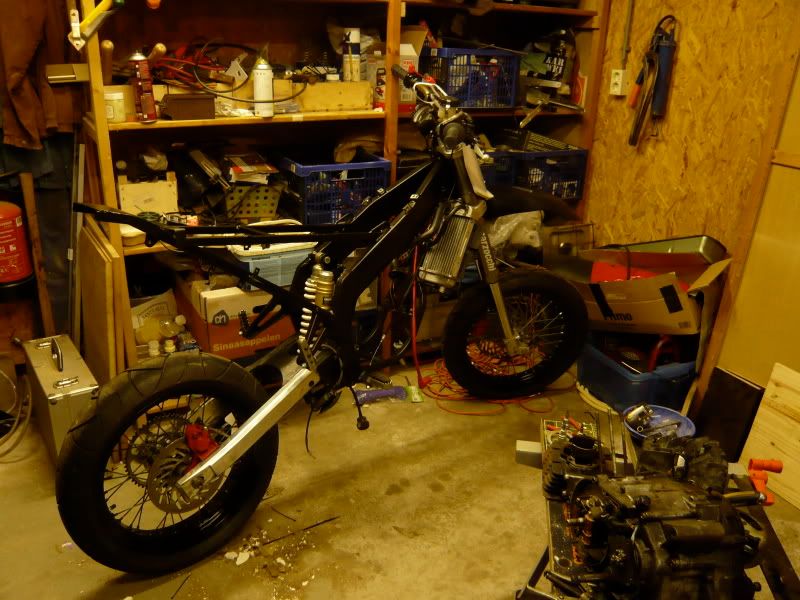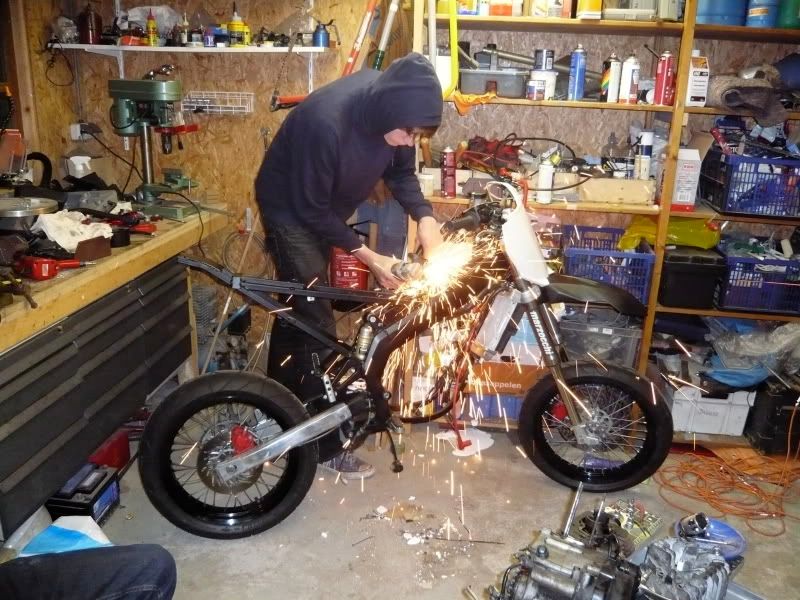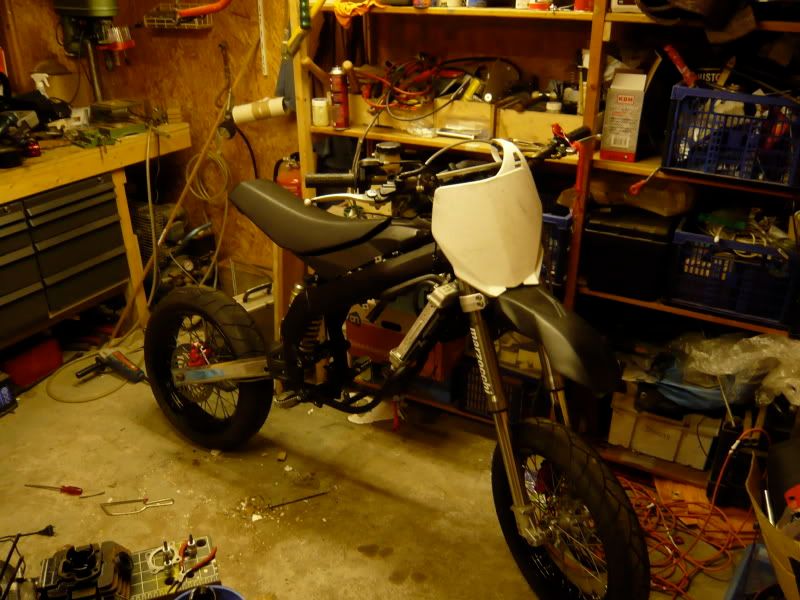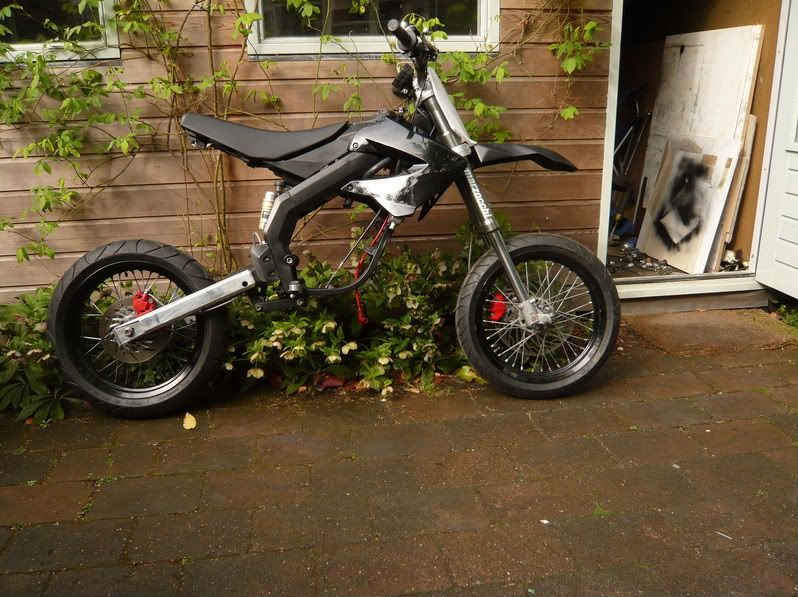 I need some DRD Pro front plastics and the drd pro subframe comes next week.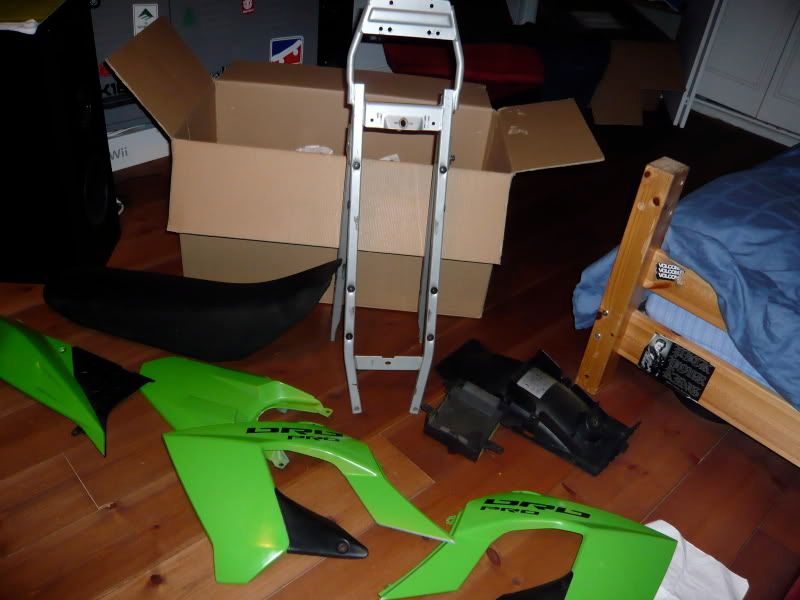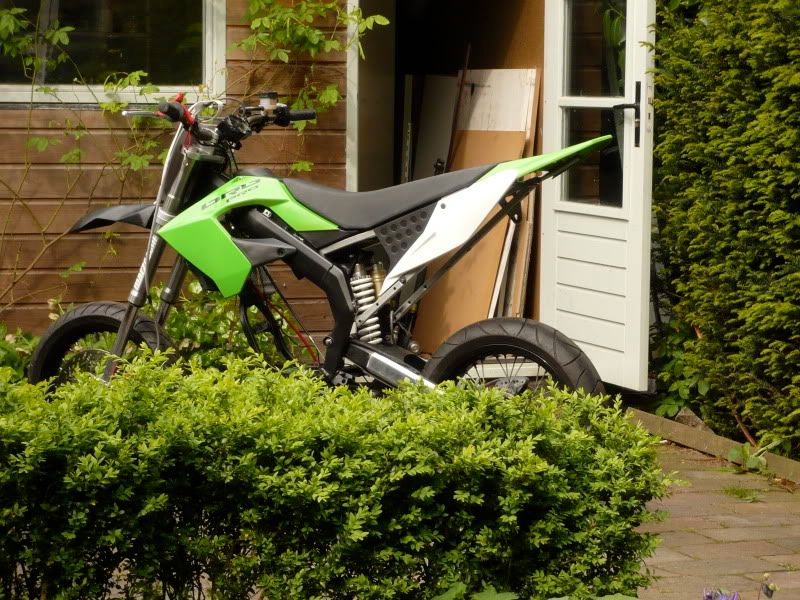 Xrace38 : can you find out how much it cost to send a package too France please? thanks
Update 15-05-2009
Dam-sport XL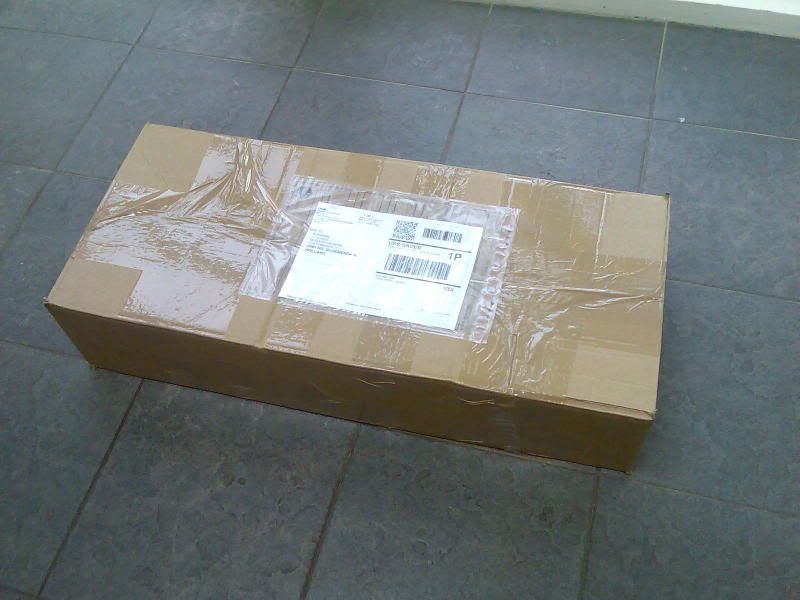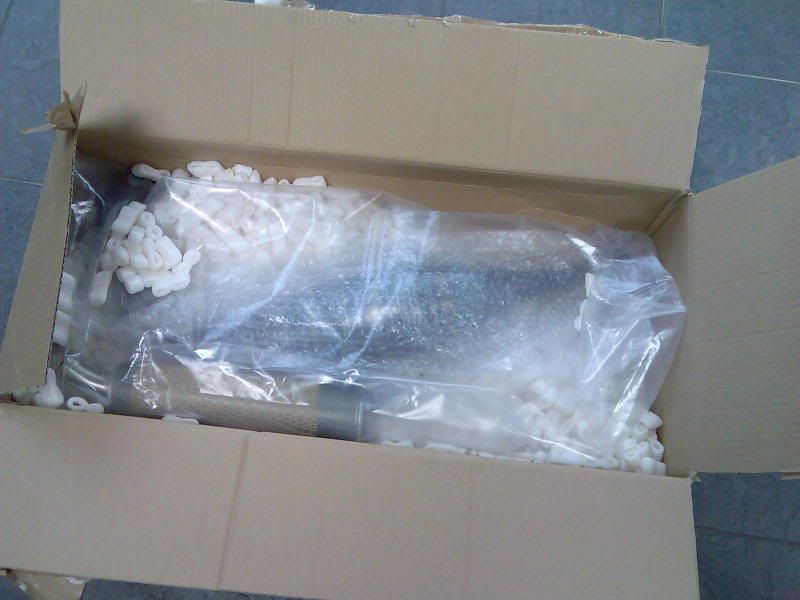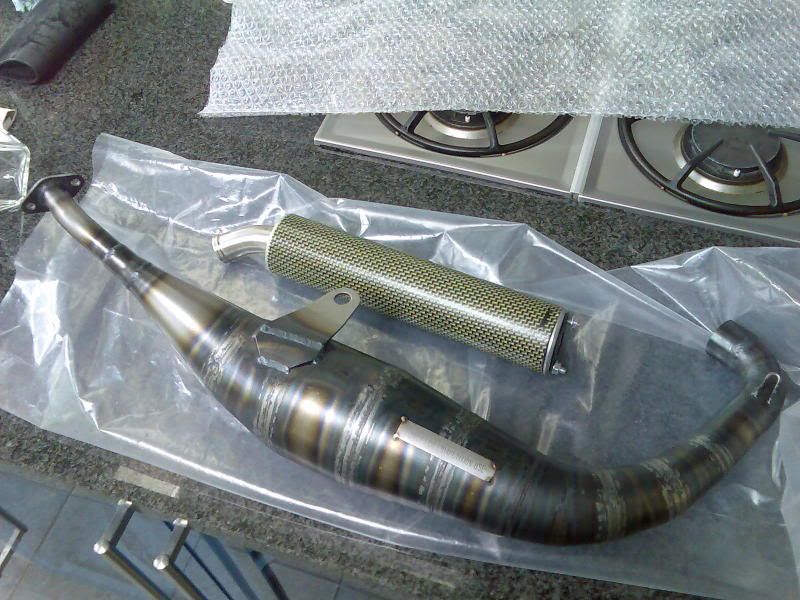 the silencer (cartouche) is already sold. Next week I'll get my Bidalot black carbon cartouche
The only problem is that my exhaust does not fit because it is hitting the Pro-link systeem. So I need to make some modifications too the mounting points of the exhaust.
I've cut this away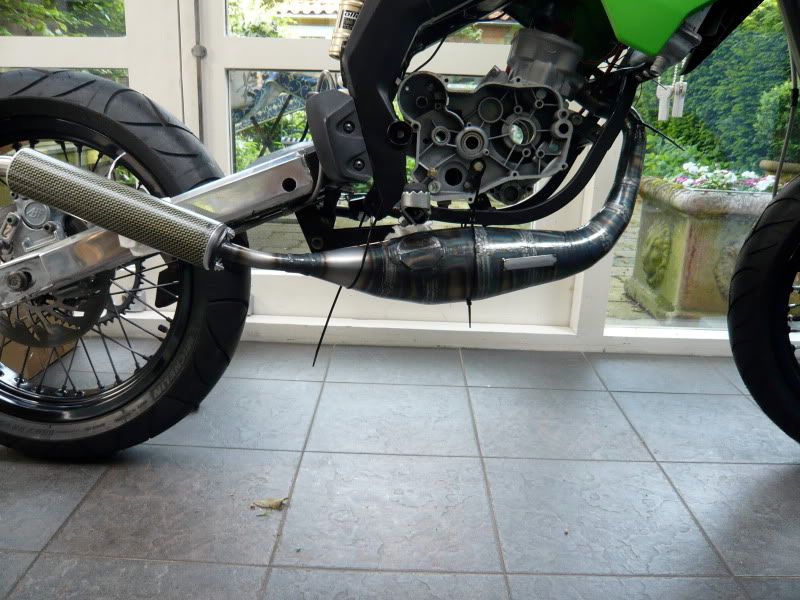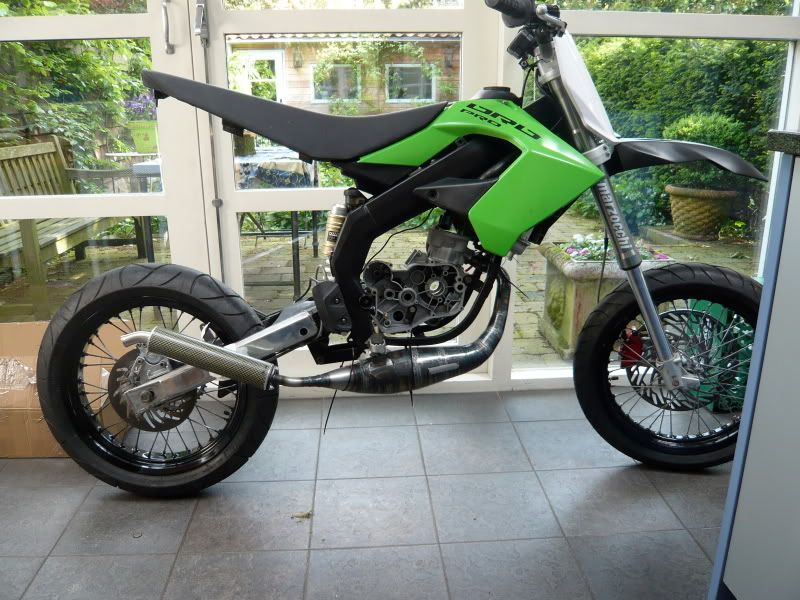 Now this is the only problem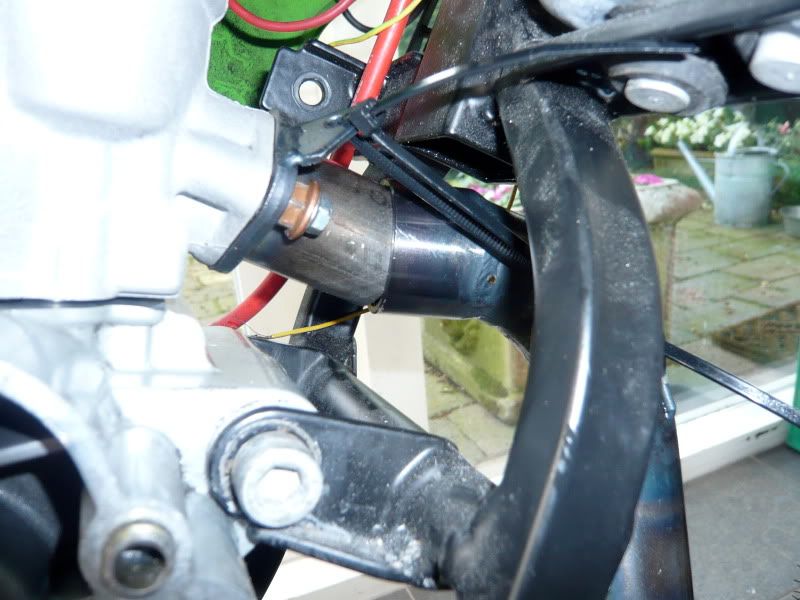 I've already have a couple of solutions. It will be good
little photo sesion: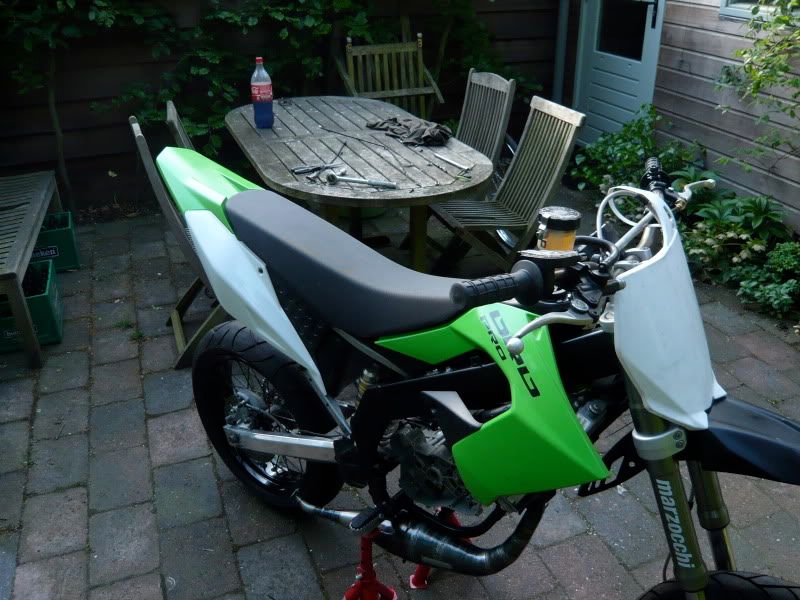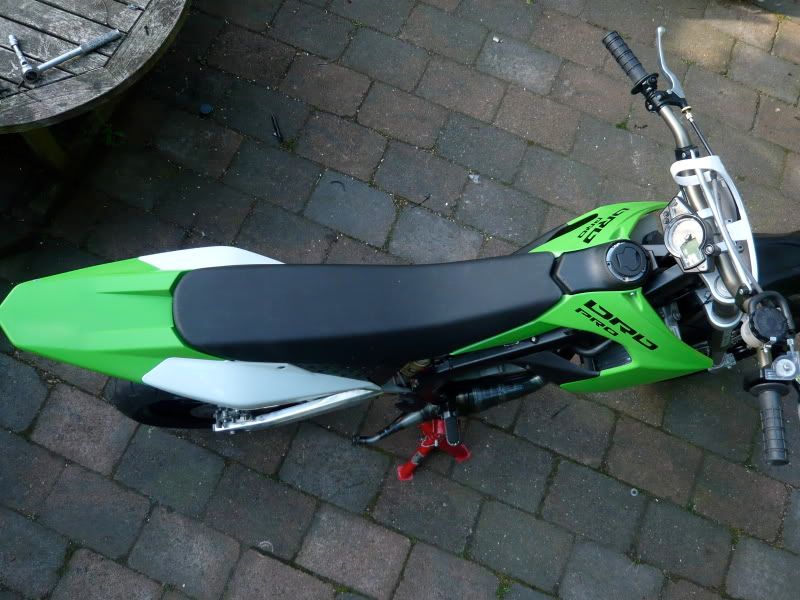 31-05-2009
I'm doing my final exams ("bac") now, so I don't have a lot of time. Hopefully there will be a big update next saturday.
Here is an other photo with my dunlop slicks tires installed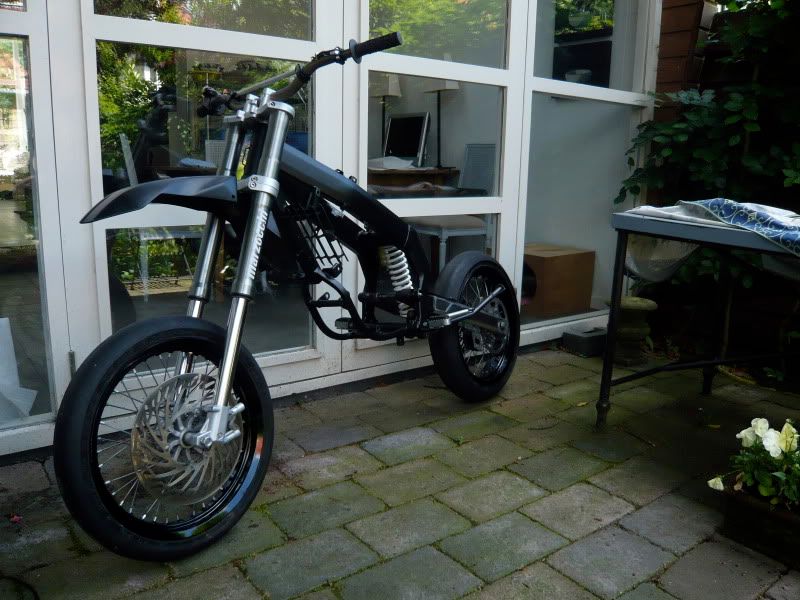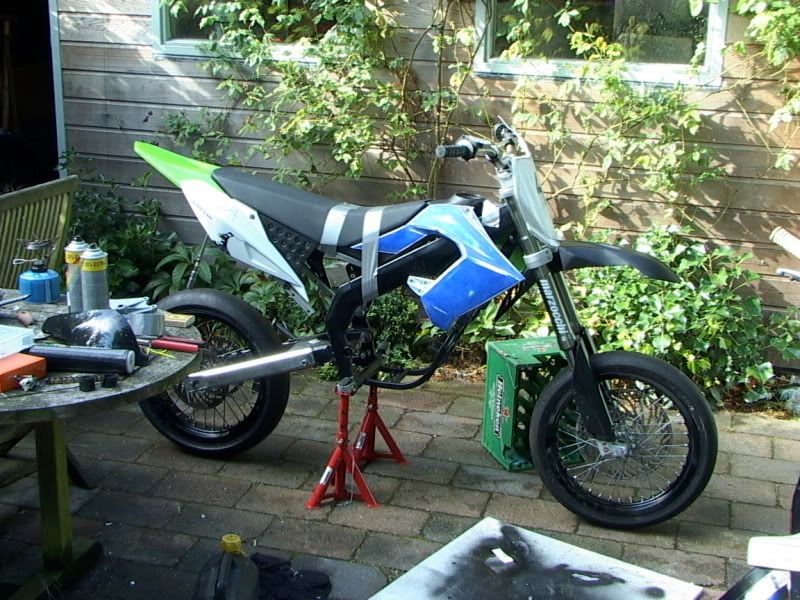 [2 march 2010]
i'm sorry long time no update, painter is very slow and there is dust everywhere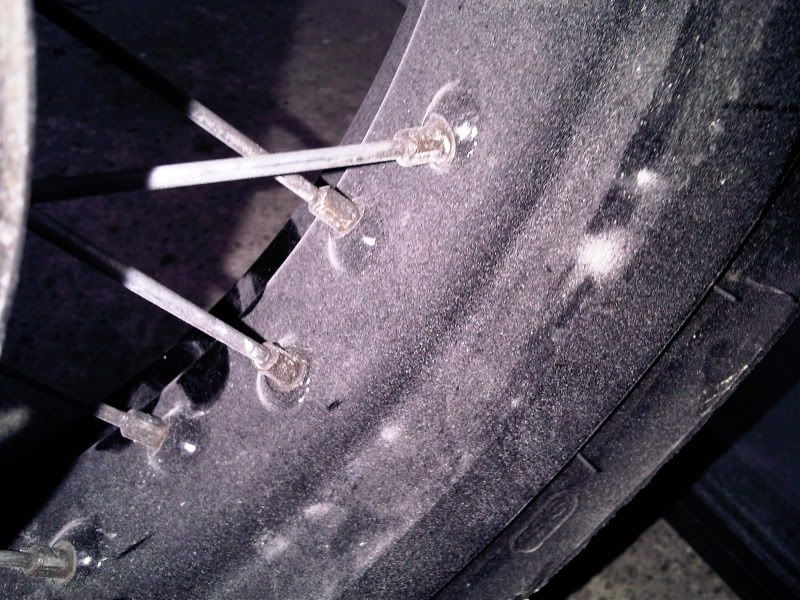 The reason is that i'm still waiting for my plastics.
The guy that was going to paint my plastics is very slow is not responding at all. So I could not continu with my frame.
But I have did some other small stuff and here is the update too let you guys know that I am still alive

the new garage: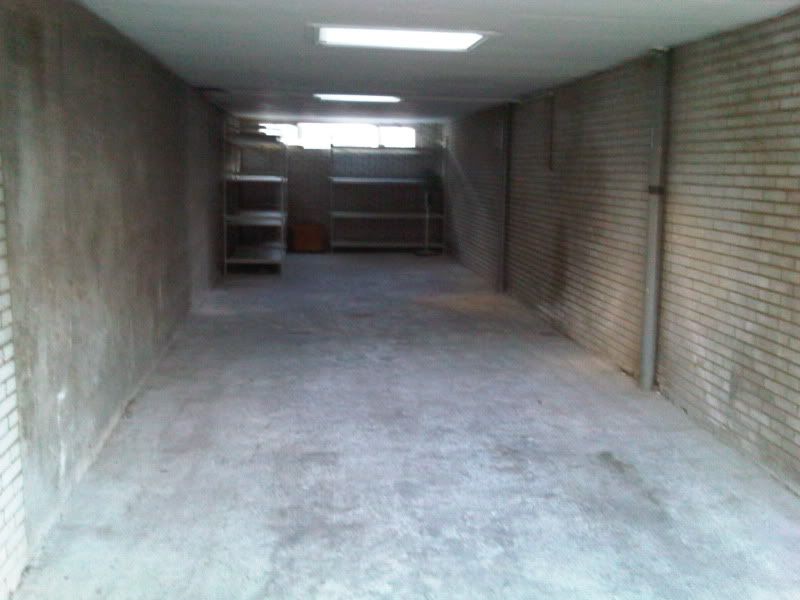 The new digital Boxitech ignition:
.
The new vforce3 (sx65) because the CR85 was to big. The intake of euro3 is smaller than euro2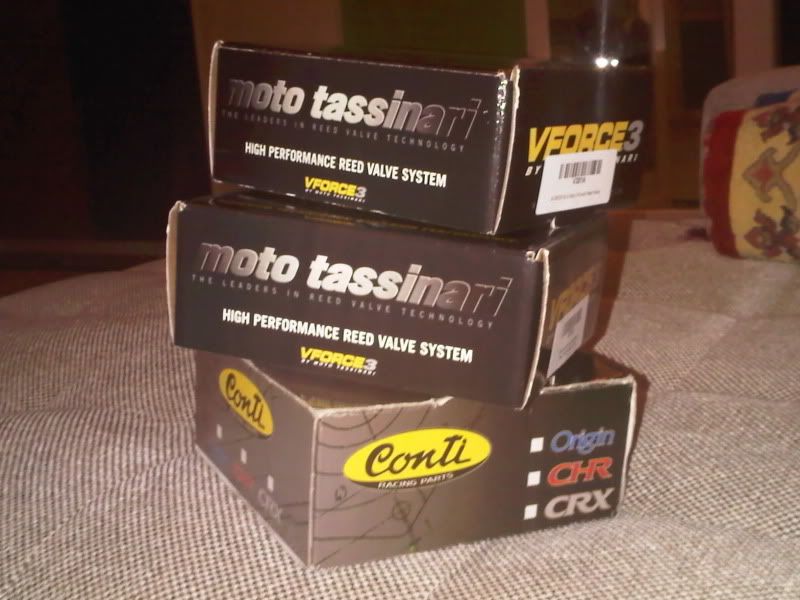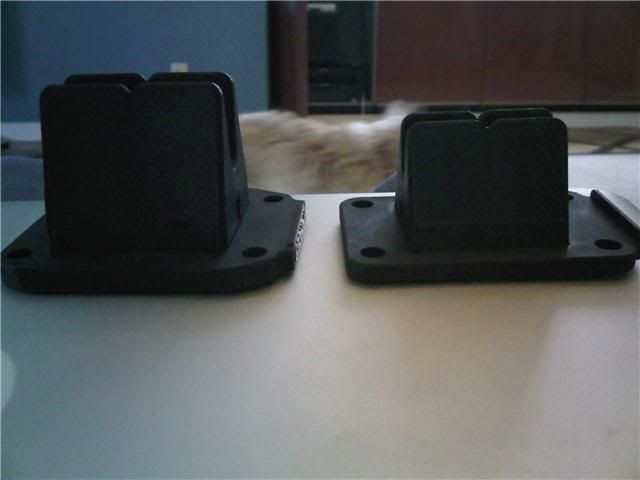 I've have prepared my carters, they will come back from sandblasting tommorow
And I found THE perfect airtube
A other DRD Pro swing arm from sweden (looks better than the old one)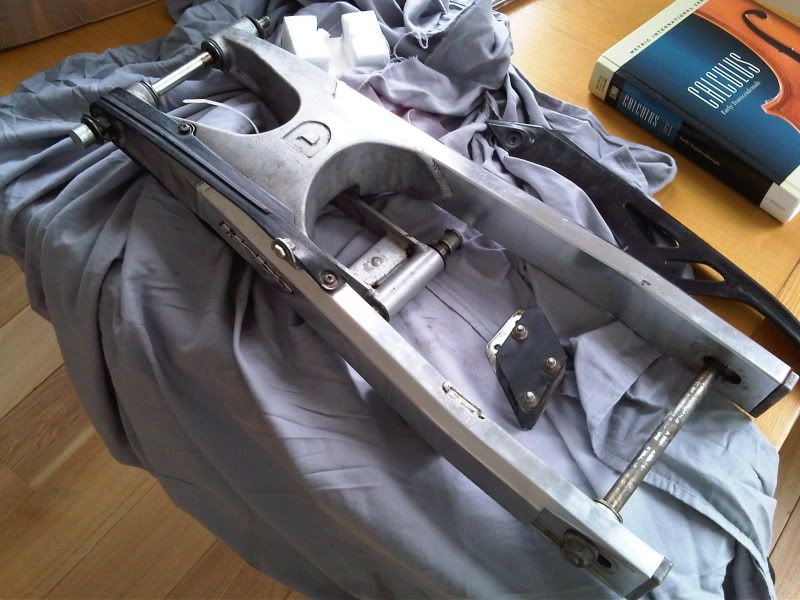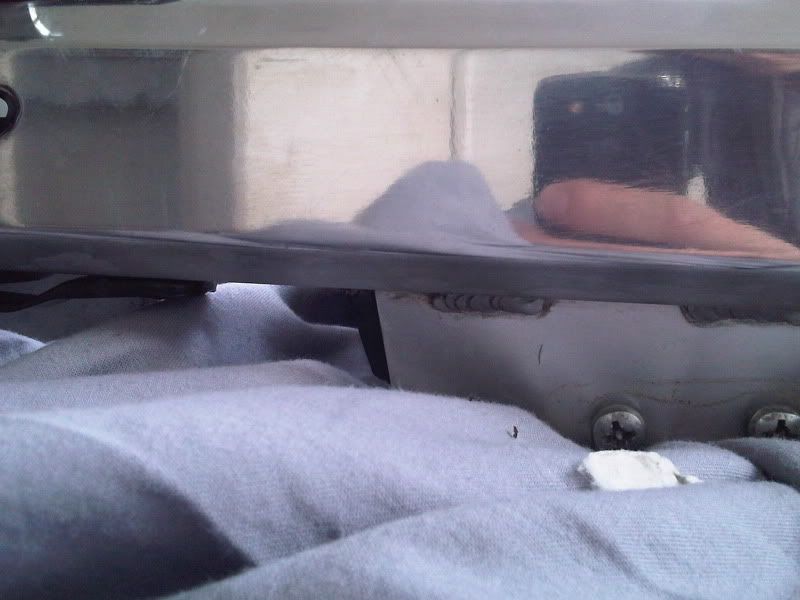 New stickers for my front fork, came from america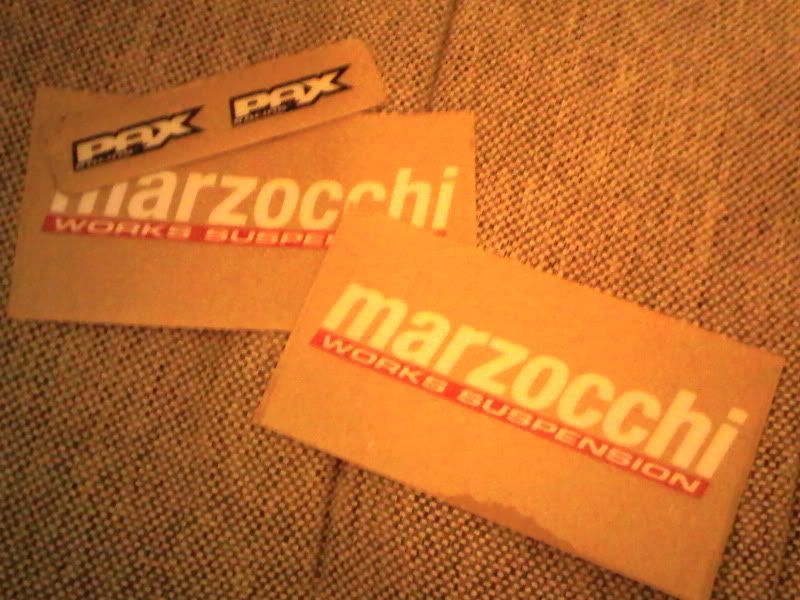 New package from dam-sport, mk minigp radiator and SCR Carbon silincer.
SETUP 2010
-Metrakit Pro race XL
-Barikit 43mm stroke crankshaft. Balanced by "De jager"
-Metrakit copa GP exhaust
-Polini 5 plate clutch with reinforced MHR springs
-Mrd 28mm carb with twin air
-Vforce 3
-Cr85 intake
-Boxitech digital ignition
really quick some extra photos.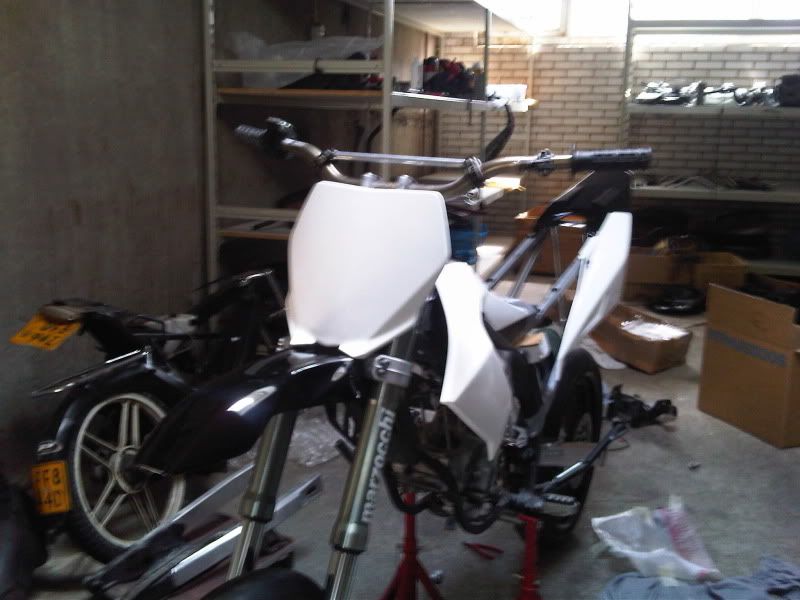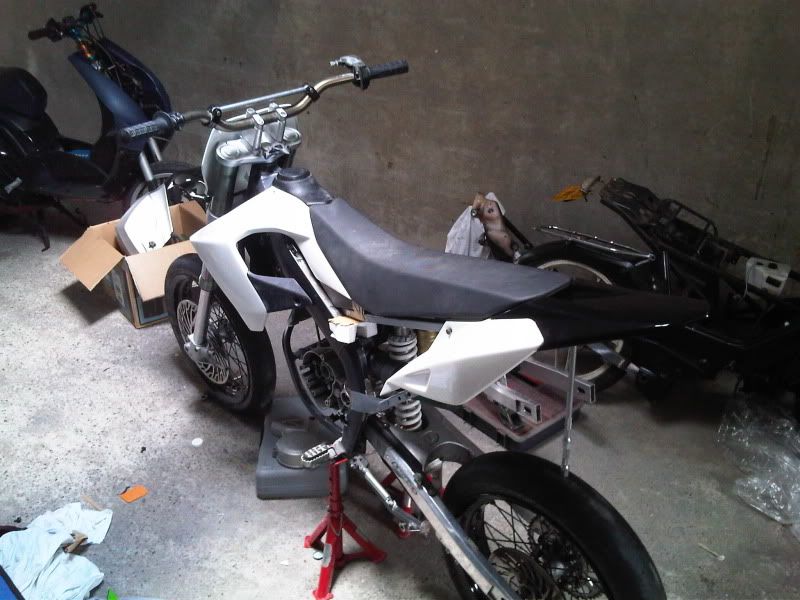 new sticker on my YZ125 cross plaque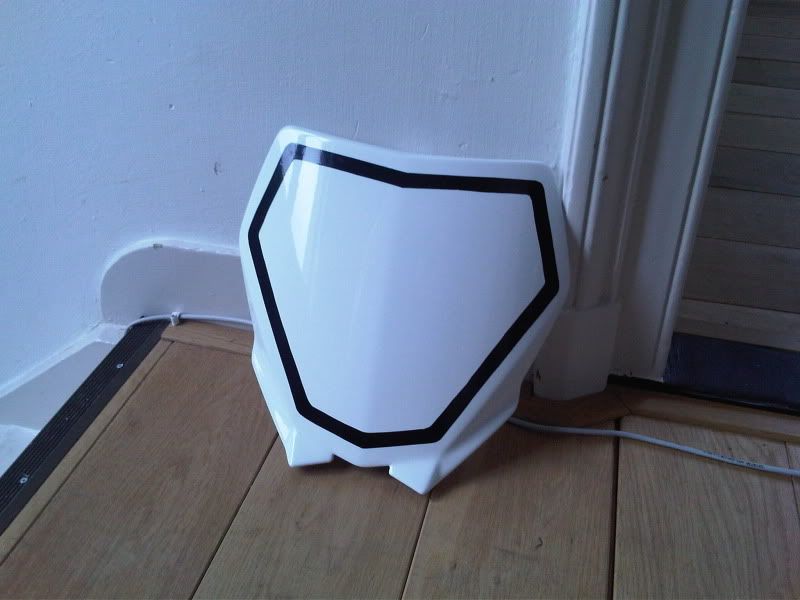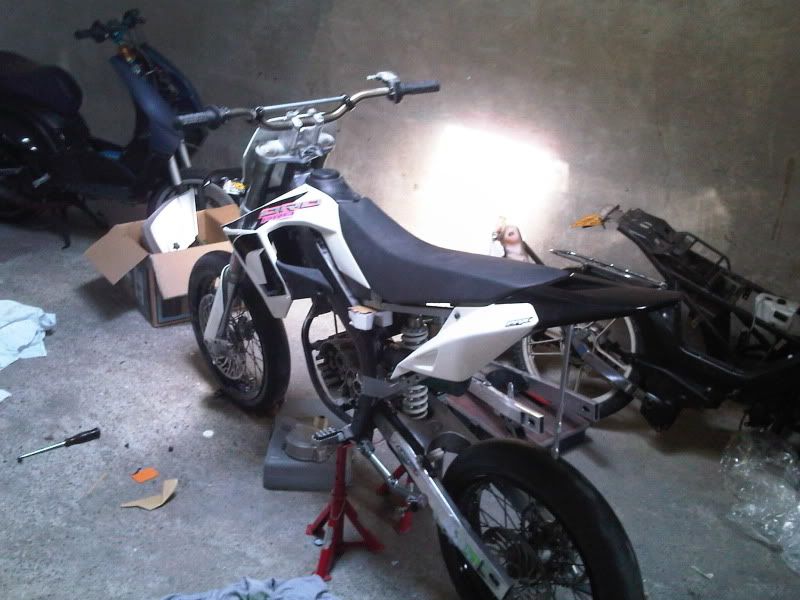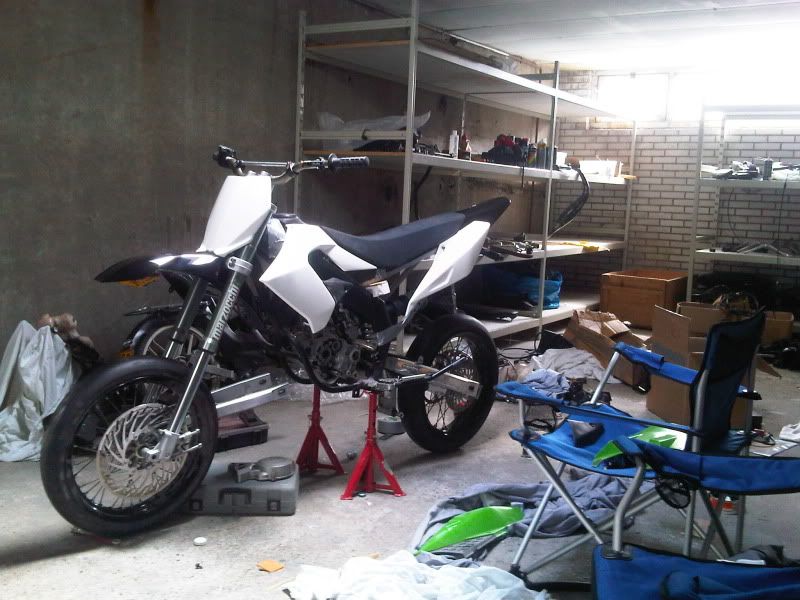 Udpate may 19
New barpad, clutch- and brake lever
I think it looks much better now
old
new
update 11-06-2010
update on the frame, c'est fini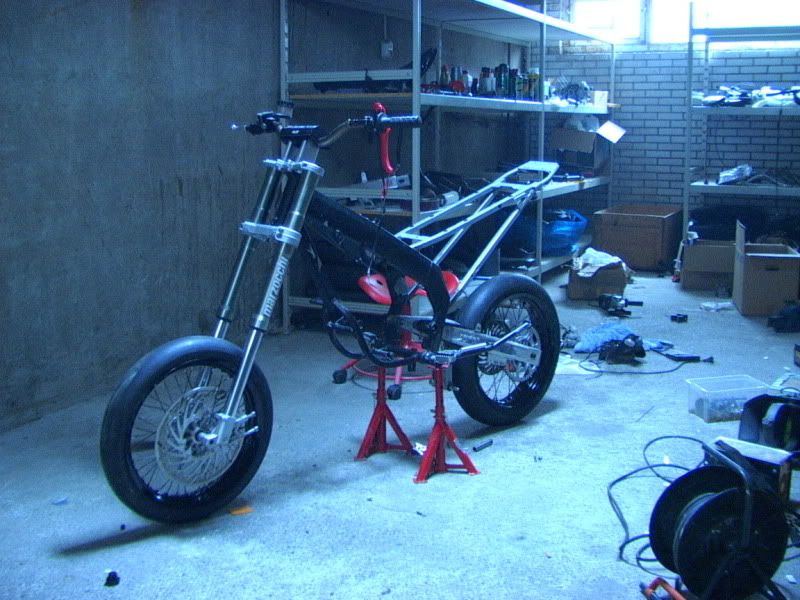 and a little video just for fun.
update 20-02-2017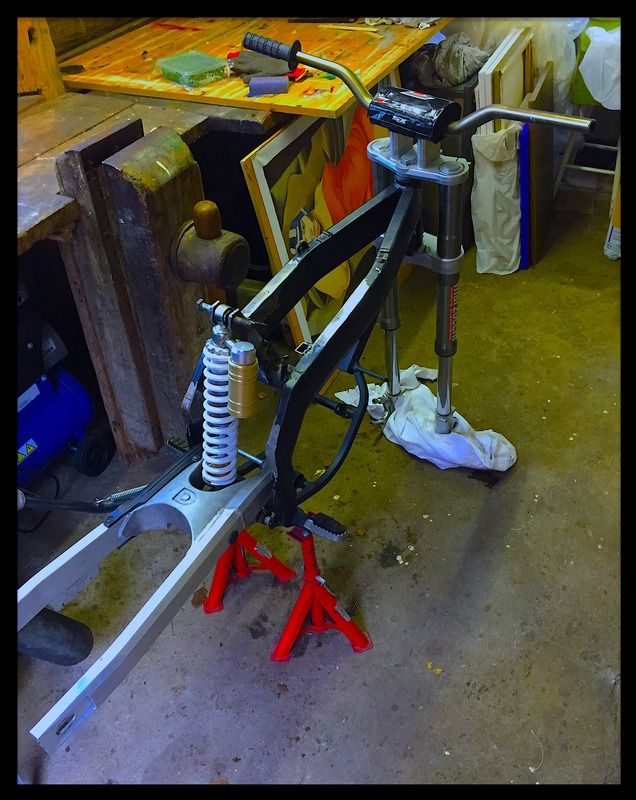 more to come

I hope you like it
Ce message a été modifié par d.m. - 22/04/2017 - 13:47.